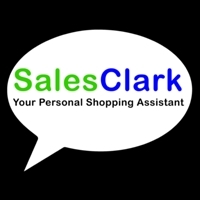 New York, NY (PRWEB) October 5, 2010
SalesClark LLC today announced the launch of a public beta version of SalesClark, the web's first automated virtual shopping assistant. The free web application communicates in plain English with online shoppers in order to quickly find the best and cheapest fit for their needs. "An intelligent shopping assistant saves time and money for busy customers," said Andrej Tusicisny, the company's CEO. "In the next decade, consulting an artificial intelligence is going to become the standard way to choose goods."
Customers of online stores are typically overwhelmed by the number of products, arcane technical specifications, and conflicting reviews. However, it would be prohibitively expensive to provide live assistance to all customers. Moreover, human sales clerks could not possibly remember the technical specifications and reviews for thousands of products that are available online. SalesClark combines the best of both the online and in-store experience - breadth of data and personalized attention.
After a brief chat with a customer, SalesClark recommends the product that best fits the customer's needs. Finding the most relevant product is easier and faster than with a traditional search engine or price comparison website. SalesClark's emphasis on interaction and personalization also recreates the experience of shopping in a brick-and-mortar store. In addition, unlike a human sales clerk, SalesClark can serve a virtually unlimited number of customers simultaneously.
The current beta version specifically helps people shopping for a new computer. "The best part is that SalesClark opens the world of online shopping to customers who are unfamiliar with tech jargon," said Tusicisny. "You can tell SalesClark to find a laptop for watching movies and using Photoshop. You don't need to know what type of graphic card this requires. Our virtual shopping assistant will figure it out, empowering you as a customer."
SalesClark is now publicly available at http://www.salesclark.com.
About SalesClark LLC
SalesClark LLC was founded in March 2010 to create the web's first intelligent shopping assistant. Building on two years of advanced research at Columbia University, SalesClark strives to reduce online shoppers' information overload by employing artificial intelligence. The company is privately held.
###