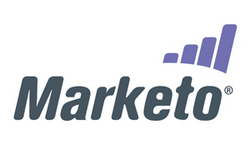 As a key AppExchange 2 partner, we are excited to have Marketo provide integration into Chatter that immediately improves sales effectiveness for customers
San Mateo, CA (Vocus) August 16, 2010
Marketo, the revenue cycle management company, today announced it has launched Chatter for Sales Insight on salesforce.com's ChatterExchange, helping to accelerate the market shift to Cloud2, the next cloud computing paradigm. The integration between Marketo Sales Insight and Salesforce Chatter increases sales effectiveness with real-time feeds so sales professionals can prioritize their best leads and opportunities and drive greater revenue through the revenue cycle.
"As a key AppExchange 2 partner, we are excited to have Marketo provide integration into Chatter that immediately improves sales effectiveness for customers," said Kendall Collins, chief marketing officer, salesforce.com. "Chatter enables teams to work together on fast-moving activities like sales pursuits and Marketo provides even greater insights into these pursuits so sales can focus on what matters most."
With Marketo Sales Insight, a native Force.com application, sales professionals can use Salesforce Chatter to follow all their sales leads and contacts. Marketo Sales Insight augments the Chatter feeds by adding status updates that summarize the interesting behaviors and online activity from leads, contacts, accounts, and opportunities. This information helps sales professionals know who to contact next and prioritize their time on the best leads and opportunities. Together, Marketo Sales Insight and Salesforce Chatter enable sales professionals to be better prepared at every stage of the revenue cycle to deliver the right response to the right sales leads at the right time to ensure the right revenue results.
"Marketo is keenly focused on providing innovative solutions to improve sales and marketing effectiveness," said Phil Fernandez, president and CEO, Marketo. "Our integration with Salesforce Chatter provides an additional layer of knowledge about sales prospects, enabling sales professionals to engage with prospects with the exact information required to close more business faster."
About the Force.com Platform and AppExchange
Force.com is the only proven enterprise platform for building and running business applications in the cloud. The Force.com platform powers the Salesforce CRM (http://www.salesforce.com/) applications, more than 800 ISV partner applications like those from CA Technologies, FinancialForce.com and Fujitsu, and 160,000 custom applications used by salesforce.com's 77,300 customers such as Japan Post, Kaiser Permanente, KONE and Sprint Nextel. Force.com also enables developers to make any enterprise app social by leveraging the social collaboration components including profiles, status updates, and real-time feeds available with Chatter.
Applications built on the Force.com platform can be easily distributed to the entire cloud computing community through the salesforce.com AppExchange 2 marketplace http://www.salesforce.com/appexchange/, now featuring the ChatterExchange.
About Marketo
Marketo (http://www.marketo.com) is the revenue cycle management company, revolutionizing how marketing and sales teams of all sizes work — and work together — to accelerate predictable revenue. Marketo's solutions are both powerful and easy to use, providing explosive revenue growth throughout the revenue cycle from the earliest stages of demand generation and lead management to deal close and continued customer loyalty.
Marketo Lead Management helps marketers acquire, nurture and qualify more high quality sales leads with less effort; Marketo Sales Insight helps sales understand, prioritize and interact with the hottest leads and opportunities to close business faster; and Marketo Revenue Cycle Analytics enables marketers to measure, optimize, and forecast the revenue cycle. Marketo won the 2010 CODiE award for 'Best Marketing Solution' and was voted 'Best Marketing Automation Application' and 'Best Mass Emails Solution' by Salesforce customers on the Force.com AppExchange. As of July 2010, more than 600 enterprise and mid-market clients globally have selected Marketo.
###