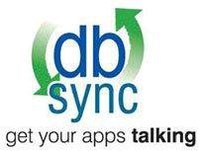 Integrate your Accounting application to sales automation system to attain smoother and efficient business processes.
San Fransisco, CA (PRWEB) August 27, 2013
DBSync is excited to announce the dates for its upcoming webinar, "Simplifying Integration: Salesforce & QuickBooks." The experts at DBSync, the premier provider of cloud replication and integration for the CRM, accounting and data integration markets, have noticed an upward trend in the number of businesses using CRM applications like Salesforce. Along with the use of a sales automation application, comes the need to integrate accounting software, a process that can be challenging to complete without direction.
DBSync is the leading solution enabling users to easily connect their cloud and on-premise based CRM with accounting modules like QuickBooks. "With DBSync, you can seamlessly bring sync into your business with several new and easy ways to integrate CRM applications like Salesforce and accounting software like QuickBooks, both the desktop and online versions," DBSync CEO Rajeev Gupta said. "We are excited to offer these upcoming webinars which will demonstrate how to effectively integrate sales automation applications with accounting programs."
The webinar will address several topics, including:

Different use cases for integrating Salesforce and QuickBooks
Support integration with Multiple QuickBook Files
Support for reading and writing data extension or Defined Fields
Seamless integration with popular databases and CRM applications
Quick data migration templates available for CRM applications
Product Schedule invoicing in QuickBooks
"Simplifying Integration: QuickBooks & Salesforce" is available to global users on the following dates and time:
US Region:

UK Region:

To learn more about DBSync, please visit http://www.mydbsync.com/.
About DBSync
DBSync is the leading provider of data replication and application integration for the CRM, accounting and data integration markets. With easy to use pre-built maps and powerful Extract, Transform, and Load (ETL) capabilities, DBSync enables users to easily link information between leading Cloud and On-premise based CRM (Salesforce, Microsoft Dynamics CRM and other popular cloud CRM), Hospital Asset and Case Management applications, accounting applications (QuickBooks, Microsoft, Intacct), along with support for on-premise applications running databases (such as MySQL, Microsoft SQL, Oracle). DBSync provides support, training and consulting services for its integration solutions and is headquartered in Nashville, Tennessee with centers in Bangalore, India. DBSync focuses on providing best of breed integration solutions through its Integration Platform As A Service - iPaaS offering.
For more on DBSync, visit http://www.mydbsync.com or call 1-877-739-2818.
All other trademarks are owned by its respective companies.