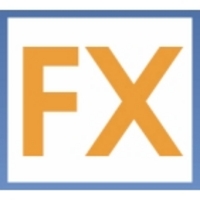 The interest in SalesLogix Cloud is building fast, and as always, we want to be out in front helping to pave the way
St. Paul, MN (PRWEB) May 24, 2010
Customer FX Corporation announces the launch of a forum on slxdeveloper.com for system administrators supporting the SalesLogix Cloud Edition of the popular CRM solution from Sage. slxdeveloper.com launched in 2002, is the oldest and largest SalesLogix Developer community with almost 5,000 members and 26,000+ discussion topics.
"Much has changed with the SalesLogix application over the years, and moving to the cloud is the next step in the evolution of a great solution" says Ryan Farley, Founder of slxdeveloper.com and Director of Development at Customer FX. "The interest in SalesLogix Cloud is building fast, and as always, we want to be out in front helping to pave the way," he adds.
The SalesLogix Cloud forum will be added to the Administrator group. Other forum groups include Web Development, External Development, Application Architect, Reporting and Notifications, and Data and Imports.
The SalesLogix Cloud Administrator forum is live as of this announcement.
About Customer FX:
Customer FX Corporation is a award winning developer of packaged and custom solutions for SalesLogix Cloud and SalesLogix Web. For more information visit http://customerfx.com or call 651-646-7777
###