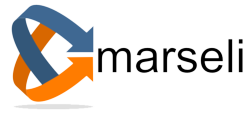 Companies need better integration between sales and marketing processes to ensure consistency and reliable analytics to measure and manage performance.
Collegeville, PA (PRWEB) December 01, 2011
Marseli, a suburban-Philadelphia marketing and sales integration and enablement company, was launched to fulfill the needs of business-to-business companies looking to optimize their revenue generation processes, people and technology. The firm enables organizations to analyze their business development initiatives by providing insight into both marketing and sales performance, integrating those efforts rather than keeping them separate.
Frank Donny, president and founder of Marseli, notes that in most organizations, the sales and marketing aspects of the business work in separate silos, each with its own set of tools and methodologies. In many companies, potential sales opportunities become lost in the void between the two groups, with no integration of efforts and sharing of performance analytics from one side to the other. Providing sales and marketing professionals with insight into their leading and lagging performance indicators is crucial to ensuring successful revenue generating efforts.
"Marseli, which stands for marketing (mar) and sales (sel) integration (i), brings together the efforts of both departments to help them build a better revenue generation engine through the blend of analytic software and a proven management methodology," he says. "Marseli helps companies take the inquiries that are generated from marketing and sales investments and ensures that they are properly managed all the way through the sales pipeline."
The driving force behind the company's enablement engine is Marseli Insight™, an inquiry-to-revenue analytics application for Salesforce.com. This software, set to launch in December, is a sales process analytics solution designed to improve the visibility, analysis and management of the sales process. This software gives everyone from front-line sales personnel and marketing leaders to CFOs insight into the individual selling behaviors and achievements that occur at each stage of the sales process.
"Marseli Insight measures overall sales performance by calculating key performance indicators, while at the same time exposes the independent behaviors of sales and marketing personnel," Donny says. "This analysis enables managers to review those individual processes and effectively coach to change behaviors, resulting in a positive effect for the aggregate sales and marketing process. Even if a company could achieve a 2% lift on its close ratio, that would make a huge impact on its business."
"Too many leads and opportunities leak from poorly managed infrastructures" says Dave Stein of ES Research Group, Inc. "In order to stop the leaking, companies need better integration between sales and marketing processes to ensure consistency and reliable analytics to measure and manage performance. Frank has the knowledge, experience and proven track record and should be considered as a resource by any company with this challenge."
Donny, the visionary behind Marseli, pulls from his experiences gained in 25 years of marketing and sales operations for Fortune 500 companies and start-up organizations; He is a veteran of the void that exists between marketing and sales and with that, developed best practices for closing that information gap.
Companies interested in learning more about Marseli or would like to receive a free inquiry-to-revenue infrastructure assessment can visit http://www.marseli.com.
About Marseli:
Marseli is an analytics software and consulting company that helps business-to-business companies generate more revenue from their existing investments in marketing and selling. Marseli helps companies make sense of the processes, people, technology and analytics (the inquiry-to-revenue infrastructure) that companies need to ensure that the highest percentage of their inquiries, leads and opportunities become revenue.
###