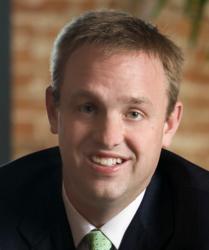 "The site is like having a sales consultant 24/7 by your side to help you achieve your goals"
New York, New York (PRWEB) January 30, 2012
Sales Sense Solutions, Inc. announces a new sales training membership site designed for small businesses & sales professionals.
Krause, the brain-child behind the site has spent the last three years developing content and his proven step-by-step sales process to package it all into one location at SalesSense.TV to make it convenient and affordable to the sales professional.
The site is unique in that all members are able to collaborate with Krause and get his direct help, where other sites are stagnant and offer only recorded sessions. Krause states "I wanted to provide the user with a unique experience and give them the answers they are looking for to their particular sales problems."
SalesSense.TV is the wave of the future in membership sites and leverages the latest technologies and social media to offer the user and a real world experience.
The Sales Sense Academy offers a robust video portfolio and templates to help the user navigate through their own sales challenges. The website is all on demand and gives the user the ability to access 24/7 when it's convenient for the sales professional or business leader.
About Mike Krause and Sales Sense Solutions, Inc.
As a recognized sales thought leader, Mike Krause inspires business leaders and sales professionals of all generations – from the most experienced to the newest rookie on the team – to maximize their personal and professional potential. Mike shares his proven strategies for sales success in his book, Sell or Sink: Strategies, Tactics and Tools Every Business Leader Must Know to Stay Afloat! Learn more at http://www.SalesSenseSolutions.com and http://www.SellOrSink.com.
###