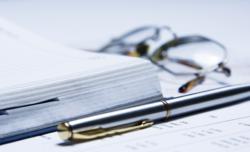 (PRWEB) October 02, 2012
Tax Professionals' Resource will be providing important tax compliance training seminars this fall in cities all across the United States.
By attending one of the "Sales and Use Tax" seminars, businesses can avoid crippling fines and make tax audits manageable by getting updated knowledge of their states' sales and use tax rules and regulations.
These live seminars are presented by faculty with extensive experience in sales and use tax. The faculty is armed with the knowledge that businesses need stay compliant and are ready to answer any questions that attendees may have regarding sales and use tax.
During these live seminars attendees will also learn :

Their sales tax obligations and how to keep their organization audit-ready
What scenarios result in nexus
Easy ways for determining what's taxable and what's exempt
How to ease the pain of audits using strategies from the experts
For more information and a complete list of upcoming tax compliance seminars, go to http://www.taxprofessionalsresource.com/seminars/?c=11
About Tax Professionals' Resource:
Tax Professionals' Resource is a training and development website dedicated to the enhancement of the tax profession. They are committed to the specific educational and developmental needs of members looking for unique, up-to-date tax training opportunities through audio conferences, seminars, webinars and articles. Members also gain access to product offerings and other educational tools that assist in securing their position at the forefront of their respective disciplines. Tax Professionals' Resource delivers an overall experience that gives their community of tax professionals a distinct competitive advantage.