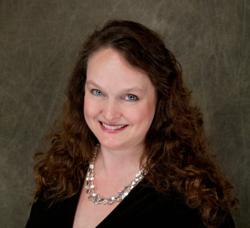 Aurora, IL (PRWEB) October 31, 2011
Carrie Berens, President of Dynamic Sales Innovations, an Aurora based sales training and B2B telemarketing company, will be honored as a recipient of the Daily Herald Business Ledger's 2011 Influential Woman in Business Award in a ceremony at the Meadows Club, 2950 W. Golf Rd., Rolling Meadows on Thursday, November 17th, 2011. The Business Ledger's Influential Women in Business Awards recognize outstanding women executives who excel in business, civic and personal arenas. Berens was honored for giving back to her community through her work on the executive board of Bloom Women's Network and for her role in the creation and dramatic growth of Dynamic Sales Innovations, a company which has thrived in this tough economy by helping other businesses grow. She attributes the 150% year over year growth they have experienced to the fact that they work hard to partner with their client's as an integral member of their sales team and are not just an outside resource for appointment setting.
The local call center does what most people don't want to do… cold call, which has made them a strategic partner for businesses of all sizes looking to grow their top line revenues. For those that prefer to keep their cold calling in house, Dynamic Sales Innovations offers a unique set of trainings focused on overcoming what holds you back from picking up the phone and then prepares you with what to say and how to say it when you do make the calls.
About Dynamic Sales Innovations, Inc.
Dynamic Sales Innovations, Inc. is dedicated to providing its clients with innovative, cost-effective solutions for optimizing B2B sales cycles. Focused on strategic sales development, they partner with clients to increase sales productivity with two divisions – The Sales Institute and the DSI Call Center. Both divisions operate out of DSI's headquarters in Aurora, Illinois.
The DSI Sales Institute provides effective sales training for all aspects of the sales cycle, with a special emphasis on the initiation of first contact, specifically cold calling. DSI is the only organization in the Midwest that is an accredited partner of the Behavioral Sciences Research Press and certified to provide the Fear Free Prospecting and Self Promotion Workshop, a world class training focused on helping salespeople overcome the emotional and psychological roadblocks that keep them from consistently prospecting for new business.
The DSI Call Center offers outsourced inside sales functions that help clients fuel top line growth, including B2B appointment setting, customer win back campaigns, satisfaction surveys and fund raising campaigns. Outsourcing cold calling functions has advantages in efficiency, productivity and morale.
Please visit the Dynamic Sales Innovations website (http://www.DynamicSalesInnovations.com) or contact the company's sales department (800-368-5560 or 630-701-9050) to learn more about Dynamic Sales Innovations' programs and services.
###