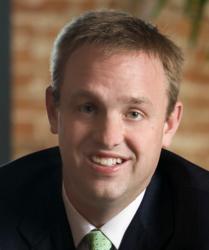 "I find the most rewarding part of Sales Sense Solutions is helping people achieve what they believed impossible."
Rochester, NY (PRWEB) March 08, 2012
ASMP-WNY Presents Increase Your Sales: Achieve What You Believe is Impossible - Part 1 of 3
Increase Your Sales: Achieve What You Believe is Impossible
Developing the Framework for Success in 2012 - Part 1 of a 3 part series.
Sales architect Michael Krause of Sales Solutions, Inc. will share over twenty years of practical sales experience and turn photographers into salesmen. Michael's goal in this series of workshops is to help photographers improve their salesmanship and increase profits through proven selling strategies, tactics and tools.
What you will learn in Developing the Framework for Success:
-Goal planning for 2012
-Sales plan for your business, what should I be doing?
-Step-by-step plan created to achieve your sales & personal goals
At part 1 of the series only, all attendees will receive a copy of Michael's audio book (a $20 value) - "Sell or Sink: Strategies, Tactics & Tools EVERY Business Leader Must Know to Stay Afloat!"
When:
Tuesday, March 20, 2012
6:30 PM to 8:00 PM
Doors open half an hour earlier.
Where:
Booksmart Studio 250 N. Goodman St.
Rochester, NY
Cost:
0.00 — ASMP Leader
15.00 — ASMP Member
40.00 — Non-member
25.00 — Student
Meet Michael Krause, owner and founder of Sales Sense Solutions, Inc.
Michael has spent over twenty years in sales, consistently achieving the highest levels of success in sales, management, and training. With a career and family history devoted to sales (Michael is a fourth generation sales professional), he is a veteran of driving and achieving results across an array of business models and sizes.
He earned his B.S. in Business Administration from Saint Bonaventure University where he financed his education by establishing, owning, and operating Perfection Lawn & Landscape - a company he built from scratch to 130 accounts and 6 employees in 2 years.
"The value of education is priceless, whether learned in the classroom or in the ever-changing world of business."
After graduating, Michael worked as a Financial Advisor for American Express where he secured enough new clients in his early months to merit the Rookie of the Year Award. He went on to earn his M.S.M. with a concentration in Entrepreneurship from Roberts Wesleyan College.
Michael then focused his talents on Fortune 500 companies such First Data, Lexis-Nexis, Ceridian, and the Bureau of National Affairs. While the company name changed one thing remained consistent: Mike's tenacity and talents to exceed expectations. He was recognized as the top producer in his division for each company as he generated over $100 million in sales.
After spending over 12 years in Corporate America he realized his true passion was helping small and mid-sized businesses achieve their goals. Sales Sense Solutions was born on the premise of delivering Fortune 500 sales experience and success systems to these smaller companies.
"I find the most rewarding part of Sales Sense Solutions is helping people achieve what they believed impossible."
Today, clients benefit from Michael's extraordinary energy and razor-sharp focus to sales processes and solutions. They genuinely appreciate his willingness and enthusiasm to spend time in the field with a sales team to really address the specifics of their challenges. Management and their teams are thrilled when they plug in their custom sales solution into their organization and experience the exceptional results.
Michael's hands-on approach carries over into his personal life. He is an active member of the Rochester business community and enjoys traveling, boating, outdoor activities, and reading. Michael is also author of Sell or Sink delivers Fortune 500 sales experience and success systems to companies of any size with eight proven strategies that will help them bring in more sales. Each strategy includes diagnostic questions and an action plan so the reader can put the lessons immediately into action in their own organization.
Contact: Michael Krause.585-704-6453.2604 Elmwood Ave #188.Rochester, NY 14618 http://www.salessensesolutions.com/
###