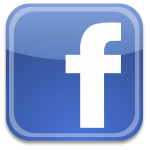 (PRWEB) May 07, 2012
Each year, more than 12,000 saliva-based research projects are carried out, and the number of studies using salivary analytes continues to grow. New applications, expanded lists of analytes, and better techniques are constantly being developed by researchers. With the Salivary Research Community on Facebook, researchers can connect and learn quickly about these developments. Since new studies often build upon recent findings or new methods from other laboratories, Salimetrics would like to speed up the process of discovery by encouraging dialogue among researchers.
"We love what we get to do for the field of salivary biomarkers. We frequently visit with researchers around the country and around the world, and we get to experience first-hand what they are doing in their research and the techniques they are using for collecting and working with saliva samples. Last year, one of them said '…wouldn't it be great if we could share on Facebook our experiences with everyone else?' Well yes! So that's what we want to do with this Community of Salivary Researchers," says Hans Schroeder, VP of Sales and Marketing at Salimetrics.
In addition to hosting this interactive Facebook community, Salimetrics plans to stimulate discussion with reports on recent developments. According to Salimetrics technical support specialist Mary Curran, "Representatives from Salimetrics attend at least 15 conferences each year, and are constantly learning about what's new and what's needed from experts in a range of research areas. We think Facebook will be a great way to pass this current information along to researchers who are unable to attend all these conferences and events."
The relative ease of saliva collection and the ability to collect samples in non-laboratory settings has led to the adoption of saliva testing in many disciplines, including fields such as psychology, sociology, and anthropology, which now encourage measurement of biological data to supplement traditional observational methods. With saliva, researchers can obtain quantitative, reliable measurements of components related to multiple biological systems and apply knowledge gained from those measurements to a broad spectrum of research topics. Collecting saliva is not complex and saliva testing is widely available to researchers. In fact, saliva testing is performed at over 50 labs in the United States alone. Hans notes that, "As these resources grow, we want to make sure that they are credible and utilized."
The Community of Salivary Researchers is live on Facebook at http://facebook.com/Salimetrics and will be updated regularly with the most credible news and research-related information.