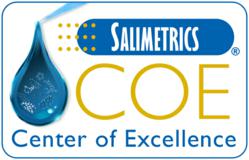 ...many factors can affect the quality of assay results once saliva samples have arrived at the testing laboratory.
State College, PA (PRWEB) June 26, 2012
As part of its mission to promote credible scientific research through saliva testing, Salimetrics has developed a Center of Excellence (COE) Laboratory Program. This program is designed to identify and promote qualified saliva testing laboratories in multiple geographical regions around the world.
Laboratories who demonstrate their proficiency by participating in the Salimetrics Saliva Proficiency Program and who are committed to the overall goal of elevating saliva testing standards will receive certification and support from Salimetrics. Benefits include formal listing on the Salimetrics website as a COE Lab; publicity through Salimetrics workshops, conferences, and informal contacts; access to the latest technical information and product updates from Salimetrics; and direct communications with the Salimetrics Laboratory, the Johns Hopkins University Center for Interdisciplinary Salivary Bioscience Research, and other Centers of Excellence.
Each COE lab uses Salimetrics assay kits, which are recognized as the high-quality standard for salivary research. COE labs also participate in Salimetrics' educational programs on saliva and saliva testing by serving as host sites for Salimetrics Spit Camp sessions. COE labs will receive educational materials and training support which will enable them to present these two-day training sessions that feature lectures on the use of saliva a testing fluid and introductory training on procedures and equipment needed to collect saliva samples and perform immunoassays.
Salimetrics has instituted this Center of Excellence program so that researchers can be sure their data meets the highest standard for accuracy. Researchers know there are many factors that can affect the quality of assay results once saliva samples have arrived at the testing laboratory. These can include lack of understanding of proper saliva handling and storage methods, failure to follow the established kit protocols, poorly maintained or improperly calibrated laboratory equipment, and inadequately trained laboratory personnel. According to Jennifer Jewell, Training Coordinator for the Center of Excellence Laboratory Program, "Salimetrics hopes to facilitate research by guiding scientists to the labs that hold to the standards set in the Salimetrics' testing lab and to provide support and education necessary to reach and maintain that level of excellence on behalf of the Salivary Research Community."
About Salimetrics:
Founded in 1998, Salimetrics, LLC supports researchers, the immunodiagnostic industry, and functional testing laboratories around the world with innovative salivary immunoassay products and services. Salimetrics' assay kits and CLIA-certified testing services measure biomarkers related to stress, behavior and development, inflammation, and immune function, including: alpha-amylase, androstenedione, blood contamination, chromogranin A, cortisol, cotinine, C-reactive protein, DHEA, DHEA-S, estradiol, estriol, estrone, IL-1b, IL-6, melatonin, progesterone, 17α-hydroxyprogesterone, secretory IgA, testosterone, and TNF-a. Salimetrics also provides salivary DNA analysis. The company is based in State College, Pennsylvania, with offices in the UK and distributors around the world. For more information, visit Salimetrics on the web at http://www.salimetrics.com.