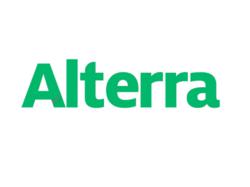 Salt Lake City, UT (PRWEB) June 28, 2012
Already considered the fastest growing pest control company in North America, Alterra Pest Control is a progressive pest service that provides environmentally responsible pest solutions, and they're proud to announce that they'll be opening 13 new locations in major U.S. markets, including Salt Lake City, UT.
In May alone, Alterra Pest Control added more than 13,000 new customers nationwide, however, they're neither satisfied nor stopping the momentum any time soon. With the ultimate goal of gaining more than 50,000 new accounts in 2012, Alterra will be opening 13 new locations nationwide to make this happen.
In addition to the major markets such as Dallas, Washington DC and Los Angeles, Salt Lake City is the next key location for Alterra and their plan to grow because of its concentrated population. Although Salt Lake City proper has a population of only 190,000, the greater metropolitan area, known as the "Wasatch Front," carries a much larger pool of potential of over 1.3 million residents.
CEO David Royce believes Alterra will be widely received by the greater Salt Lake community not only because of the unique pest control services that Alterra can offer, but because of the family culture in which they operate.
"I attribute Alterra's massive growth to each one of our employees diligently living by our 10 Core Values, which are the backbone of our culture," says Royce about Alterra's company culture. "Alterra's family environment helps to strengthen our team's willingness to WOW customers and promote referrals. In any business, you have to get the right people onboard to ensure long-term success."
Alterra Pest Control may very well offer a unique brand of pest control like no other but of all of their 13 new locations, they believe their emphasis on their core values will be best received by the residents of Salt Lake City, the home of Alterra's newest location.
###
Alterra provides residential and commercial pest control services to over 400 cities nationwide (in 13 major markets). Alterra is accredited with the Better Business Bureau (BBB), and specializes in environmentally responsible residential and commercial pest solutions. Alterra is also a proud partner of the United Nation's Foundation "Nothing But Nets" which helps stop the spread of Malaria transmitted by mosquito bites. Alterra dedicates a portion of company profits annually to "Nothing But Nets" providing insecticide-treated bed nets to help save the lives of millions in underdeveloped countries.