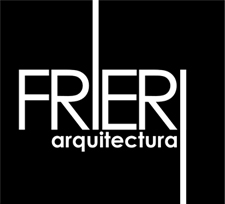 Bogota, Colombia (PRWEB) October 31, 2012
FRIERI Architecture, a young company with great international experience in design, fit-out and renovation of corporate spaces, has decided to expand its digital presence by launching a new website.
"The main purpose is to give our national and international customers an instant landscape of our architectural vision, experience and work," said Salvador Frieri, FRIERI Architecture CEO. "We truly value our relationship with customers and our new digital identity is an investment towards building trust."
The website is expected to reach potential clients throughout the region supplying the increasing demand for innovative commercial, retail and corporate design. In addition, the site also counts with direct access to the company's portfolio, showcasing FRIERI Architecture's ultimate goal: Innovation through the creation of humane spaces.
With clients that include Haute Investments (Kolkata), Stars N Bars (Abu Dhabi), Monte Carlos Stars (Dubai), Procter & Gamble (Puerto Rico), Grupo Prisa (Miami), Firmenich (Bogotá), National Department of Labor (Bogotá), among others, FRIERI Architecture keeps moving forward by strengthening its digital identity. Besides launching the new website (http://www.frieri.net), the plan includes the creation of a blog to convey the progress of current projects (http://www.salvadorfrieri.wordpress.com), and the expansion of its social networking opportunities, with a Facebook page and a Twitter account.