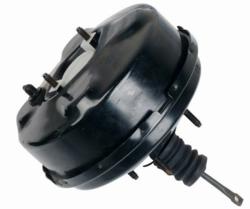 Buyers hoping to find BMW parts at lower than retail prices can rely on this system daily to provide a source of updated parts pricing.
Sandusky, Ohio (PRWEB) June 04, 2013
BMW represents the luxury car industry in the U.S. and uses its network of 339 dealers to increase sales each year. Locating replacement parts for the different makes and models sold is not an easy task for some buyers avoiding dealership prices. The AutoProsUSA.com company has now included used BMW salvage parts online at http://autoprosusa.com/bmw-salvage-parts. These parts are listed for sale in the online inventory and are fulfilled by trusted suppliers able to provide parts of a higher quality. The pricing and other incentives for these units can be researched on the company website.
Replacement interior and exterior parts for luxury vehicles are generally produced by most automakers. The BMW manufacturing process relies on multiple parts producers around the world to supply the OEM editions that are used. The suggested retail list price for parts is not always lowered for buyers purchasing out of pocket instead of with a warranty policy.
The Auto Pros company launched its parts resource center online to combat dealer prices and offer more affordable options to owners of luxury vehicles. The salvage dealers now in the company network are responsible for a majority of orders placed daily.
The increase in the numbers of salvage dealers now supplying order fulfillment has helped launch new features on the AutoProsUSA.com company website. These features are designed to make researching and quoting prices of parts simpler. The traditional research patterns involving a combination of offline and online research are erased by using the new quote tool added for use online.
This new tool searches the company inventory of parts available and returns price quotes from multiple dealers. Buyers hoping to find BMW parts at lower than retail prices can rely on this system daily to provide a source of updated parts pricing.
To go with the additions of salvage parts, a company support team now handles all telephone requests. The requests that come into the established company toll-free number are now routed to parts specialists. This company support team is able to research parts not found in the company database to find a match through additional sources. This offline contact is providing one support option for buyers unable to make use of the new online tools to make parts purchases.
Parts suppliers, affiliate network members and vehicle owners can now forward requests for more information to the company using a new mailing address. This address should now be used for all future correspondence regarding company parts availability and pricing. Requests can now be sent to:
Auto Pros USA
1270 Crabb River Rd.
‪Richmond, TX 77469
(888) 230-1731
(713) 560-7017
About AutoProsUSA.com
The AutoProsUSA.com company constructed its used parts website to be user-friendly and filled with thousands of parts available for immediate sale. This company has experienced upward growth over the past two years and continues to change its policies to ensure customer satisfaction. The company employees now maintain all customer service requests through the online systems as well as a new toll-free support number. The AutoProsUSA.com company adds to its partner network of parts supply companies on a weekly basis to provide more routes of purchase for buyers. The company pricing listed online is changed repeatedly each day to publish accurate information online.