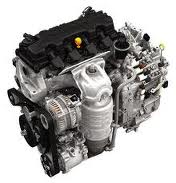 The new motors now sold to salvage companies, junkyards and other buyers can be ordered online or by toll-free number to expedite ordering and delivery.
Portland, Oregon (PRWEB) February 17, 2013
Salvage engines have been available through the secondary market for decades to help buyers reduce engine replacement costs. The high mileage that is normally found on these units can make the purchase riskier compared to other engine types. The UsedEngines.co company is now offering engines exclusively for salvage companies and auto buyers to purchase online. More details can be read on the Internet at http://www.usedengines.co/used-engines/auto-engines-sale.
These preowned motors have been inspected and verified for low mileage before insertion into the company inventory.
Parts breakdown, leaking fluid and engine lockup represent some of the conditions that can happen with older motors. The routine maintenance and inspection processes that many mechanics offer it is not always taken advantage of by consumers.
An engine in various forms of quality can be found for sale in nearly every state in the U.S. The new motors now sold to salvage companies, junkyards and other buyers can be ordered online or by toll-free number to expedite ordering and delivery.
Upgrades to the company inventory represent a small portion of the changes that have been made by the UsedEngines.co company this year. The application of breakdown coverage is now helping to supply more value with every purchase customers make. The preowned motors that are purchased by this company for resale now come from top distributors supplying the automotive industry.
These units are pullouts from vehicles or purchased through insurance partnerships. These efforts now result in higher quality and lower mileage motors. These additions now makeup the complete company inventory for sale.
The testing and development programs that are used ensure that all engines receive thorough evaluations before sale to customers. It is these inspections that can help detect an issue before shipment to customers and installations are made. New testing equipment and mechanic training now help provide these services to customers for no additional charge.
The price reductions that have been applied to the company inventory reflect the testing and evaluations that have been completed. The option of online price quotations as well as toll-free number price generation remain in effect at this company.
About Used Engines Co.
The Used Engines Co. distributes its entire inventory from a single warehouse location in North America. This inventory is sent inside the United States and to Canada. The freight free programs that have been integrated by this company have resulted in instant savings for all customers who purchase motors. With an updated warranty program and expert review process, this company is now able to assure higher quality and value with every sale. The Used Engines Co. discounts its in stock inventory of Ford, Chevy, Dodge, Jeep, Honda, Toyota and other automaker editions as one effort to defeat MSRP pricing.