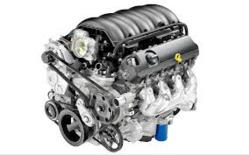 Instant prices for any in stock part can be distributed online, through text messaging or by email.
Cincinnati, Ohio (PRWEB) May 24, 2013
Auto parts distribution to vehicle owners, mechanics and auto body shops is expected to be better for those in the Cincinnati, Ohio area. The AutoProsUSA.com company is now supplying parts to buyers using select salvage yards in Cincinnati. Buyers in the Greater Cincinnati area can now access the available parts at http://autoprosusa.com/used-auto-parts-cincinnati-oh.
This company has expanded its distribution network to include more Midwest suppliers and has hand selected several top companies to supply the parts now distributed. The company database online now includes a variety of parts that are included for direct sale to the public and trade industry companies.
Salvage buyers typically use more than one resource to locate parts that are eventually resold. These resources can include insurance companies, private vehicle owners and other companies. This method of parts acquisition has been used by some companies for decades to supply the public with used parts for trucks, cars and SUVs.
The Auto Pros company has constructed its business model to link more companies in the U.S. with parts buyers making immediate purchases. The salvage yards now added in the state of Ohio are expected to provide the majority of the distribution in the tri-state area that includes Kentucky and Indiana.
"Thousands of parts are now available through our online system," a source from the Auto Pros USA company confirmed. The inclusion of different part types has helped this company to build the current database of parts that it now supplies to nearly all 50 U.S. states. "Parts buyers can find used, performance and recycled aftermarket parts in one location without performing parts research online," the source added. These company wide efforts are designed to connect more buyers with the replacement parts that cannot be found through chain retailers or local parts distributors.
The attachment of the company price quote tool is helping the AutoProsUSA.com company to distribute pricing. Aside from using the toll-free contact number offline, customers now using the company website are greeted with an equally fast method of obtaining prices for direct comparison. The search tool is now linked with a price delivery system. Instant prices for any in stock part can be distributed online, through text messaging or by email. Those researching parts prices make the decision how to receive the price quotes when the information is submitted. These efforts are helping to expand company orders this year.
About AutoProsUSA.com
The AutoProsUSA.com company represents hundreds of salvage companies and junk yards that currently supply the parts distributed to buyers across the United States. The resources that are created by this company are helping to set a new standard in the preowned parts industry. The direct partnerships that are made with suppliers by the AutoProsUSA.com company are designed to offer the best pricing and fastest delivery methods for orders currently possible. The warranty coverage policies that are included with all parts orders are one of the requirements that this company specifies when taking on new suppliers.