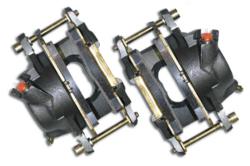 This secondary parts system online is expected to help buyers to find the discounted parts pricing that could be hard to locate relying on retailers.
Las Vegas, Nevada (PRWEB) May 23, 2013
Secondary parts suppliers help to provide many of the used auto parts that are distributed in most major cities in the U.S. These suppliers include salvage companies able to secure hard to locate parts for vehicles. The AutoProsUSA.com company has built its database of available companies and has now published its database of salvage yards in Las Vegas online. Buyers can search the company database at http://autoprosusa.com/used-auto-parts-in-las-vegas-nv.
This company is now helping top salvage yards to be searched to locate better inventory. This secondary parts system online is expected to help buyers to find the discounted parts pricing that could be hard to locate relying on retailers.
One of the drawbacks that buyers face when purchasing used parts is the inclusion of high mileage. Because used parts are taken from preowned vehicles, the mileage count can be higher. The installation of used parts can be one risk factor that is considered before purchases take place. Locating lower mileage parts can be a difficult task for some buyers.
The parts that are searchable in the Auto Pros database and linked to top salvage companies are ones that have been evaluated for mileage. These parts are designed to offer a higher quality compared with average used units old on auction websites.
To help make searching and comparisons easier online, the AutoProsUSA.com website now features a set of tools to provide faster service to buyers. A new toll-free telephone number is now available. This number can be used from any of the 50 U.S states to receive immediate assistance. A staff of helpful parts specialists now manages all of the calls that originate from this new number. This number is in combination with the quotation system that is now able to produce immediate pricing. This tool is now active on the company website and pricing is easy to obtain using the one-click price distribution method.
The salvage companies in Las Vegas now serviced by this company are in addition to companies in other states that have been included this year. These companies are providing parts and the order fulfillment is processed by the Auto Pros USA company.
Top companies in Ohio, Michigan and Texas were included earlier this year and this release at http://www.ktxdtv.com/story/22163822/junk-yards-in-columbus-ohio-now-supplied-by-autoprosusacom was used to announce these updates to the public. Additional states and cities are expected to be included as more arrangements are made with top secondary auto parts companies.
Buyers can make direct contact with this company using the updated contact information now available. Parts requests, junkyard and salvage company information can be obtained at:
Auto Pros USA
1270 Crabb River Rd.
‪Richmond, TX 77469
(888) 230-1731
(713) 560-7017
About AutoProsUSA.com
The AutoProsUSA.com company has constructed its database of available used parts for buyers to search online. This company is helping to erase many of the problems that can be found on the secondary parts market. The pricing that is obtained by this company is negotiated in advance and is designed to extend affordable options for parts buyers. The shipments that are arranged by the AutoProsUSA.com company for customer orders helps to ensure accuracy and faster deliveries are made. The online improvements that have been added to the company website in this year have boosted the amount of visitors now using this company for parts distribution in North America.