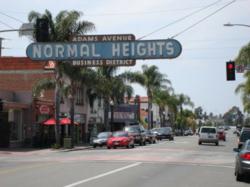 This company has reached agreements with salvage yards in San Diego to list parts in the growing company database for sale.
San Diego, California (PRWEB) May 21, 2013
The Internet has opened more opportunities for parts buyers to locate preowned auto parts for foreign and domestic vehicles. The AutoProsUSA.com company is one example of a retailer benefiting from technology to distribute parts in the U.S. This company has reached agreements with salvage yards in San Diego to list parts in the growing company database for sale. These parts are now contributing to build one of the biggest databases buyers can use to find parts quickly. The thousands of parts that are now in stock can be found by visiting http://autoprosusa.com/used-auto-parts-for-sale-in-san-diego-ca.
Quality of parts can be one issue that buyers have when researching replacement parts. Some retailers use stock descriptions and basic photographs as the tools used to help buyers research parts. Issues like high mileage and wear and tear can be hard to verify using the basic route of marketing by some companies. The parts that are included in the Auto Pros database are checked out for interior condition as well as exterior condition before a listing is made.
These evaluations come directly from the parts suppliers and are now useful for determining the quality before sale. These inspections are helping this company to build a higher quality inventory.
Aside from the increase in salvage company parts, the AutoProsUSA.com company has improved the way that buyers can obtain current company pricing to make comparisons. A toll-free number was established earlier this year at 1-888-496-6099 to serve as the offline help line for buyers. While this method remains useful, the online quote system now in place is helping to take the load off of the customer support that is available through the company support team by telephone.
Buyers using the company website can now obtain immediate pricing by entering basic data into the company search system. Prices are now generated in a simpler fashion to expedite parts pricing research.
New marketing strategies are now in place to help buyers locate parts and learn how to place orders online. An online video series is now helping to accomplish these tasks. The Auto Pros video channel is now launched online at http://www.youtube.com/watch?v=9tCwVN5r-98 and includes multiple videos for many of the auto parts currently in stock. These videos are used to inform buyers of parts condition, company information and ordering information. New videos are now created daily as one alternative to reading published pages now available on the company website.
About AutoProsUSA.com
The AutoProsUSA.com company developed its online resources for auto parts in 2013 and has quickly expanded company operations online. This company has developed new partnerships with suppliers, junkyards and salvage companies to build up the current inventory of parts now for sale. Automotive specialists of this company personally oversee the development of the website and other marketing materials used to help educate buyers. The AutoProsUSA.com company maintains a low price structure to benefit buyers as well as includes incentives like faster parts shipments to please its growing customer network. Online ordering and offline support provides dual methods buyers can use to make contact or receive assistance from company specialists.