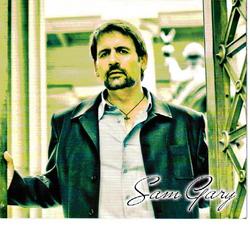 Who New to Watch in 2009
Nashville, TN (PRWEB) April 22, 2009
Century 2 Entertainment is pleased to announce the signing of popular Christian Country/Country recording artist, The Sam Gary Band, to its roster for exclusive representation and artist management. The Sam Gary Band recently completed their third album in Nashville and is receiving superb reviews along with strong airplay on the new single, "Looking for Answers". Currently "Looking for Answers" is solidly placed in Top 20 of the internationally recognized "Power Source Magazine" charts. Additionally, The Sam Gary Band has been selected by the Country Music Association's Close-up Magazine as "Who New to Watch in 2009".
"Looking for Answers" is the title cut from the new Sam Gary Band album and was penned by the group's front man, Sam Hofer. It is a compelling rendition of a man's search for answers to the many mysteries encompassing everyday life. In the song, the character finds the peace of mind he seeks within his own faith in God. The single is also accompanied by a powerful video which presents a visual depiction of this moving story.
Century 2 Entertainment along with media firm, MCM-Nashville are currently in the process of organizing a national concert tour in support of the new Sam Gary Band single. Additionally, according to Century2 president Marty Lyon, negotiations are presently underway to secure a major marketing and distribution deal to help meet the anticipated consumer demand for the Sam Gary Band music.
###