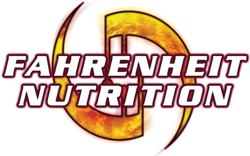 The positive impact on how our products make customers look and feel, prompted Fahrenheit Nutrition to provide sample packages. This allows customer the option to try products before they purchase a bottle.
Hutto, TX (PRWEB) February 14, 2012
Fahrenheit Nutrition announced today the addition of product sample packs on their website. Due to the constant demand of emails requesting multiple samples of the products; Fahrenheit Nutrition is now selling samples on a dedicated webpage with various choices of their product line. Fahrenheit CEO, William Mellors, states "Although we back our products with a 100% satisfaction guarantee policy, this allows customers to try some products without having to purchase a bottle. A lot of people would like to try a sample or two before buying our products. We feel this way they get that opportunity so they can feel comfortable with what they are purchasing."
Every product delivered by Fahrenheit Nutrition is guaranteed to meet or exceed label claims. "We take great pride in the products that we manufacture and welcome all feedback from our consumers." said Mellors.
To learn more about Fahrenheit Nutrition and its line of cutting-edge supplements, visit w ww.fnutrition.com. To view the sample pages go to http://fnutrition.myshopify.com/collections/sample-packs. Consumers are also encouraged to follow Fahrenheit Nutrition on their growing Facebook site @ facebook.com/fnutrition.

These statements have not been evaluated by the Food and Drug Administration. These products are not intended to diagnose, treat, cure or prevent any disease.
###