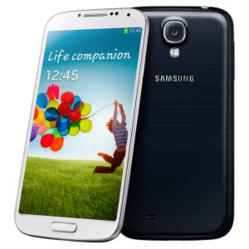 Mobile Fun has hundreds of accessories for the new Samsung Galaxy S4 on its virtual shelves.
Birmingham, West Midlands (PRWEB UK) 27 April 2013
UK online retailer Mobile Fun has hundreds of accessories for the new Samsung Galaxy S4 on its virtual shelves including close to 200 protective cases.
The Galaxy S4 has been officially released in the UK today, Friday 26 April 2013. Those fortunate enough to get their hands on one today will be able to make the most of it and ensure that it stays protected from damage that can be caused by everyday use such as bumps, drops and scratches by purchasing the right accessories.
Samsung has released a wide range of Official accessories. These include the Genuine Samsung Universal Vehicle Dock, the in-car charger, the Genuine Samsung Galaxy S4 S View Cover, the Game Pad and the incredibly useful Fitness Bracelets.
Of these, the S View cover for the S4 is likely to be very popular as it is truly a smart cover; the S View helps save battery life, allows users to answer calls directly through the small window and automatically unlocks the screen when the front cover is opened.
In addition to the Official Samsung accessories, many third-party accessories are also available for the Galaxy S4. Some have been designed specifically for the S4 while others are fully compatible with the handset although they have not been made specially for this model.
Mobile Fun has accessories ranging from cases, chargers and screen protectors to memory cards, bluetooth speakers and docks for the Samsung Galaxy S4 as part of its wide range of mobile phone accessories.
-ENDS-
About Mobile Fun
Birmingham based MobileFun.co.uk is the UK's leading internet retailer for "everything first"; offering a range of mobile phones, mobile phone accessories.
Mobile Fun has offices in the UK, USA, Germany, Spain and France and delivers products to over 50 countries worldwide.
Mobile Fun were recently named the 'Best Accessory Retailer 2012' at the What Mobile Awards and won the title of 'Online Retailer of the Year' at the Mobile News Awards 2012 for the second year running.