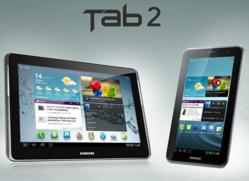 Denver, Colorado (PRWEB) January 18, 2013
There is definitely at least one tablet available today for any user's expectations. The problem is that the huge diversity and the intense marketing are betting mostly on the brand, when the buyer is more and more interested in what a tablet can offer for a certain price tag.
http://www.FindMyPrice.net is a leading price comparison service that strives to help buyers navigate the significant number of tablets available in order to find the lowest price, discounts and best quality-price ratio.
According to the company Samsung Galaxy Tab 2.0 10.1 is a popular brand in the tablet market, leading in users' list of favorite gadgets. The South Korean tablet has had a raving success in the United States offering appealing tech specs for the price tag. The 16GB, Wi-Fi Samsung Galaxy Tab 2 10.1 sells for $399.99 via Amazon, but discounts and other special deals often slash the prices.
Ironclad Integrity Ltd latest report reveals that Samsung Galaxy Tab 2 features a 1,280 by 800 pixel TFT display that performed well in tests, giving a sharp and bright image. The 10.1 tablet packs a 1GHz dual-core TI OMAP 4430 processor and 1GB of RAM, and while it isn't as fast as other popular brands, it is a decent speed for the price tag. The tablet also features a 3MP back panel camera that records HD video up to 720p and a VGA front-facing camera. It runs the latest version of Android and has a battery life that Samsung says it lasts for 9 hours of video playback.
Tablets are the hottest items these years as the market has simply boomed with new brands. The variety of devices, tech specs and price tags isn't making buying a tablet any easier and buyers need price comparison services more than ever before to give them an accurate review of the devices and deals available with online retailers. Find My Price is one of the leading price comparison platforms today, striving to give buyers everything they need to find the tablet that delivers most bang for their buck.
The team at Find My Price reviews tablets based on the primary factors and functions buyers are interested in: OS, battery life, app potential, content accessibility, HD video playback, audio quality, screen quality, user friendliness, Internet speeds, gaming performance, sync features and IR ports among others. Reviews are comprehensive and include comparison to competitor products as well as consumer feedback and suggestions.
The main focus of Find My Price is to deliver accurate reviews and recommendations for deals that will help buyers find the lowest prices available for a desired product. The website also offers discounts on electronics up to 30%.