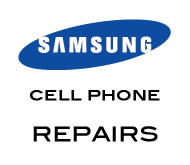 CellularDR.com Blows Away The Competition By Slashing Samsung Cell Phone Repair Service Prices In Half
Glendale, California (Vocus/PRWEB) March 31, 2011
CellularDR.com is happy to announce its 50% Off Sale for all Samsung cell phone repair services as well as backup services for phonebook contacts, pictures and videos. This sale provides deep discounts for cell phone users who are in need of repairing a damaged Samsung cellphone.
Many customers choose to repair a Samsung cell phone rather than replace it due to a couple of main factors. The most important factor for most consumers is the price. Cell phones can almost always be repaired for less than replacing the whole unit. With CellularDR.com's Half Off Sale, this point is realized even more for those concerned about cell phone repair cost.
Another factor consumers are concerned about when replacing a cell phone is the information that is stored, downloaded and more. When getting a new Samsung cellphone, the user will typically spend large amounts of time re-entering contacts, setting up email accounts and other information such as personalized ring tone settings for contacts and re-downloading favorite applications and more. When repairing a cell phone, all information stays intact and no extra time is needed to recover items.
In addition to the 50% Off Sale, CellularDR.com offers even more cost effective solutions for Samsung cell phone users. Cell phone unlocking has become a very popular service and caters to those cell phone users that are looking to use their Samsung cell phone on most GSM cell phone carriers both in the United States as well as overseas. Choosing a cell phone unlocking service is much more affordable than buying another cellphone and can be done quickly and effectively through the CellularDR.com site.
Buying Samsung cell phone parts is also an option through the company's site. This option allows those consumers who prefer the "do-it-yourself" method a resource for the cell phone parts and supplies they need. For those that are skilled in the cell phone repair process, buying Samsung replacement parts through CellularDR.com might be the most cost effective solution.
CellularDR.com provides many solutions to repair or unlock a Samsung cell phone. The company has designed the site so that all consumers can choose the specific process that fits their needs. The company understands that each customer has an allotted budget and CellularDR.com works hard to ensure each customer gets the most out of it.
About CellularDR:
Celebrating their 15 year anniversary CellularDR.com is the trusted leader in providing Samsung cell phone repair services, Samsung cell phone parts, accessories and Samsung cellphone unlocking services both online at CellularDR.com and at their regional repair center centrally located in Glendale, California serving the surrounding cities: Los Angeles, Pasadena, Burbank, La Canada, Studio City, Sherman Oaks, Santa Monica, Hollywood and North Hollywood.
CellularDR.com has been the leader in the cell phone repair industry for years on end. So whether you have a Samsung or any other model cell phone such as Motorola, HTC, Blackberry or even Apple iPhone CellularDR.com can meet all your cell phone repair needs and offer excellent prices on replacement cell phone parts and accessories.
Contact:
CellularDR.com Samsung Cell Phone Repair Hotline
Toll Free (877) 288-4488
Join CellularDR on Facebook
Follow CellularDR on Twitter
###