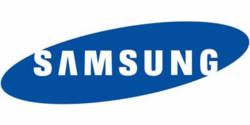 We have the largest inventory of Original Genuine Samsung Cell Phone Parts in the United States.
Nationwide (PRWEB) March 05, 2012
Cellphone Repair Shop officially announces the expansion of their Samsung cellphone repair services and genuine Samsung cell phone parts and accessory offerings. Businesses and consumers will now have the same opportunity to get the latest repair parts and accessories without hassle or delay.
Samsung cell phone parts is currently one of the largest sections on the cellphone-repair-shop.com site. The Samsung section alone contains over 150 different cellphone models, each with detailed descriptions of each and every replacement part. Current Samsung repair parts listed on the site are in stock at the company's warehouse and ready to ship for immediate delivery. This translates to no extra wait time for the customer after ordering, thus getting their Samsung cellphone up and running quickly.
The most recent models in which repair parts can be acquired are the Samsung Galaxy S phone models, including AT&T Galaxy S II SGH-I777 parts, T-Mobile Galaxy S II SGH-T989 and Sprint Galaxy S II Epic Touch 4G SPH-D710. Original Samsung replacement parts can also be found for older models such as the Sprint Transform SPH-M920, AT&T Rugby II SGH-A847 which have also recently seen an expansion and their prices recently lowered.
In addition to the large inventory of original Samsung cellphone spare parts, Cellphone Repair Shop also offers professional Samsung cell phone repair services. Their cell phone repair technicians are highly trained and have years of cellphone repair experience. Whether your Samsung cellphone requires software repair, hardware repair or even water damage repair, the technicians at cellphone repair shop are ready to help.
One of the other highly sought after services from Cellphone Repair Shop is Samsung cellphone unlocking. In recent times Samsung has been releasing a new cellphone model every month or so, but not everyone can afford to purchase a new phone every few months. If you find yourself switching carriers and wanting to continue using your existing phone, Cellphone Repair Shop offers Samsung unlocking services as well. There are several different ways to choose the Samsung cellphone unlocking service that is right for you. Cellphone Repair Shop has divided their cellphone unlocking services into a variety of categories. These include unlocking based on the current service provider of the phone, or simply per Samsung model.
Samsung phones for sale on the company website are always undergoing updates. New Samsung phones are listed routinely while sold out phones are removed. This section of the site provides a resource for affordable Samsung phones that are new, refurbished or used.
Cellphone Repair Shop also has a Samsung Clearance section, in which you can find obsolete and discontinued Samsung cell phones, parts and accessories. For more information about Samsung cell phone repair services, parts and phones offered by Cellphone Repair Shop visit their website and simply choose Samsung from the list of categories.
About The Company:
Cellphone Repair Shop is the largest national cell phone repair website in the United States. The company's national cellphone repair facility and parts distribution center is located in California and provides services locally, online and nationwide through the website. Cellphone Repair Shop carries the largest inventory of replacement cell phone parts for most brands such as Apple, Blackberry, Garmin, HTC, Huawei, Kyocera, LG, Motorola, Nokia, Palm, Pantech, Samsung, Sharp, Sidekick and Sony, but they are especially popular for all their original Samsung cell phone repair parts and services.
Contact:
For more information on Samsung products and services offered by Cellphone Repair Shop visit http://www.Cellphone-Repair-Shop.com or call Toll Free (877) 288-4488
Be sure to become a fan on their social networking sites to receive the latest product updates, discount coupons and special offers.
Facebook
Twitter