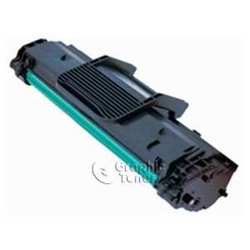 (Vocus) October 8, 2010
Graphic Toners, online supplier of premium remanufactured Samsung toner cartridges, opens the month of October by giving customers a 10% discount on all items. To take advantage of the discount, simply use the coupon code OCT-10OFF. This offer is good until October 31, 2010. Aside from this exciting October sale, Graphic Toners has an ongoing promo for new customers. First time shoppers of Samsung toner cartridges and other toner cartridge brands may take advantage of a 5% discount by simply using the promo code GT5NEW. Additionally, Graphic Toners ships all purchases worth $100 and above for free. Customers must key in the code FREESHIP100 to benefit from this treat. All purchases of Samsung toner cartridges and other items that are worth less than $100 shall be charged a flat rate shipping fee of $8.
This month, some of Graphic Toner's featured items include the Premium Remanufactured ML-2010 Black Laser Samsung Toner Cartridge. On sale for only $22.95, this Samsung toner cartridge is compatible with the following printer series: ML-2010, ML-2510, ML-2570, ML-2571N. Also featured this month is the Premium Remanufactured SCX-4725 Samsung Black Laser Toner Cartridge which now retails for only $24.95.
For years now, Graphic Toners have been a recognized premiere online manufacturer of Samsung toner cartridges. Aside from Samsung, it also carries other well-known brands such as Brother, Canon, Dell, HP, Kyocera, Panasonic, Sharp, and Xerox, among others. It also offers printers on top of premium remanufactured toner cartridges. Its wide array of products are ideal for both home and industry use. Both regular and new customers will surely enjoy Graphic Toner's 110% guaranteed price match whenever customers find a similar lower priced product. Additionally, all items on the catalogue, including Samsung toner cartridges, are covered by a one year warranty. Customers who want to enjoy more exclusive and promotional discounts on Samsung toner cartridges can sign up for the newsletter.
Start shopping now and enjoy an instant 10% off at GraphicToners.com by simply using the coupon code OCT-10OFF.
About Graphic Toners
Graphic Toners is one of the best online retailers for every toner replacement need, whether it's for business or personal home printer. Press release produced by Cybertegic.com – an Internet marketing services agency that specializes in search engine optimized press release marketing (SEO Marketing).
###