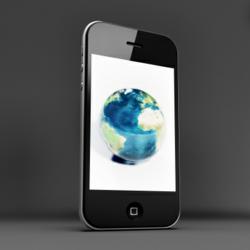 Philadelphia, PA (PRWEB) July 31, 2012
Cellular Country is well known for its aggressive addition of models from different brands. This time around Cellular Country has added another versatile cell phone to its Verizon cell phone product lineup. The company has announced the addition of the Samsung Convoy to its Verizon cell phone product lineup as of press time.
The move has surprised many competitors they did not expect a new cell phone company to frequently add to its product lineup. The unforeseen risks of adding a new product often makes or breaks a retailer. But Cellular Country has remained steadfast in its decision to add the Convoy.
The addition is a win-win situation for the company and its customers. The Convoy sells at an affordable $69.99. The discounted price came from a high of $146.99. The company and its customers benefit from the low price of the Convoy. Customers will be able to purchase an affordable and high quality cell phone, and Cellular Country will be able to reach its sales target for the coming month.
This Verizon phone has a lot to offer its users. It comes with a variety of features and applications that are not only for show but are also practical. The Convoy boasts of having a Push-to-Talk feature that allows users to easily connect and stay connected with their contacts. Users can send an array of messages that include email, instant messages, MMS, and texts. The colored external display provides users with good color quality for text, pictures, and videos.
The Convoy also has a 2-megapixel camera that allows users to capture good quality pictures and videos. This cell phone also has a music and video player that lets users play their favorite songs and multimedia files.
There is a lot to like about the latest addition of Cellular Country, because of the features that the Convoy has to offer.
About:
Cellular Country is a used cell phone retailer that offers Samsung cell phones at an affordable price. Visit their website http://www.cellularcountry.com for more information.