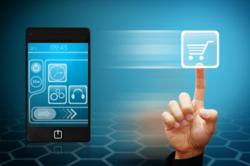 Philadelphia, PA (PRWEB) August 06, 2012
According to Cellular Country, the Samsung Fascinate Galaxy S is now available in its online store. The addition of this Samsung cell phone has caught the attention of loyal customers and budget-conscious shoppers. The inclusion of the Samsung Fascinate to Cellular Country's online store comes as no surprise. The Samsung Fascinate sells for $129.99.
The company is taking advantage of a buying frenzy that has started at the middle of July caused by the company's bargain discount sale. The product-wide sale reduces prices up to 60% off. Loyal customers have already bought several cell phones from Cellular Country's online store. The huge discount has caused BlackBerry cell phones to sell out in a matter of a week. The inclusion of the Samsung Fascinate seeks to push the company to new heights as it hits Cellular Country's online store today August 1, 2012.
The Samsung Fascinate has a lot of features and applications going for it. It runs on a 1 GHz processor and the powerful Android 2.1 platform. The Android OS grants users access to applications available through Google's App Store. Users can customize the applications on their cell phone based on their interests. Download game apps, e-reading apps, video player apps, and several others. Users also get to use built-in Google applications such as Google Maps, YouTube, Gmail, and Gtalk.
The fast 7.2 MBPS 3G connectivity lets users surf the Internet easily. The Fascinate also comes with a 4-megapixel camera that lets users take high quality pictures and videos that they can share with their friends and family. The Fascinate has a built-in video and music player that lets users play songs and multimedia files that they can use during their free time. The colored touch screen helps users browse the phone with the greatest of ease.
The Samsung Fascinate's addition to Cellular Country's online store is another step in the right direction for this cell phone retailer.
About:
Cellular Country is a leading cell phone retailer that offers affordable cell phones. Visit their website http://www.cellularcountry.com for more information.