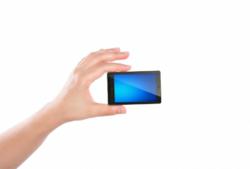 This is another bold move taken by Cellular Country. With the addition of more models and brands into its product lineup, Cellular Country has consistently landed in the top spot
Philadelphia, PA (PRWEB) August 08, 2012
According to Cellular Country's recent sales report, the Samsung Moment has helped the company reach the top spot among its rival cell phone retail companies. The Moment's affordable price of $104.99 has been the main reason as to why Cellular Country surged ahead of its competition. More and more customers are looking for an affordable cell phone that they can use in these trying financial times. Cellular Country saw the opportunity and took advantage of it immediately. The Moment has hit Cellular Country's online store at the start of the year and has slowly gained momentum heading into August. The sales boom started in June and has reached its highest peak in July.
"This is another bold move taken by Cellular Country. With the addition of more models and brands into its product lineup, Cellular Country has consistently landed in the top spot," says Michelle Yang VP Sales.
The Moment is an unexpected addition to Cellular Country's product lineup. It came as a surprise because there are other cell phones that use more high-tech features and applications. The Moment's appeal lies in its user-friendliness and affordable price. Budget-conscious shoppers aren't looking for something high-tech, all they wanted was a cell phone that they can use for both work and play.
The Moment offers users a practical cell phone that contains enough features for everyday use. The 3.2-inch touch screen lets users easily browse the content on their cell phone. The 3.2-megapixel camera lets users capture quality pictures and videos that they can share online. The messaging features include email, instant message, MMS, and text. This phone also comes with a music and video player. The Wi-Fi feature allows users to access the Internet wherever there is a hotspot.
The Moment has helped Cellular Country reach the top spot once again because of its affordability and practical features.
About:
Cellular Country is a used cell phone retailer that offers affordable cell phones for everyone. Visit their website http://www.cellularcountry.com for more information.