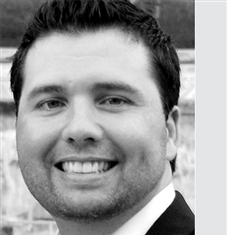 Addison, TX (PRWEB) February 16, 2012
Sam Thornal a financial advisor, with Ameriprise Financial, has received high marks from his clients in the recent Ameriprise financial advisor client relationship study. Thornal ranked in the top 25 percent of 3791 participating advisors who scored 95 percent or higher based on overall client satisfaction
Conducted by an independent research organization, the survey provides clients with the opportunity to rate their advisor. There are nine areas for clients to rate their advisor, ranging from financial knowledge to ability to provide financial advice that suits the individual needs of the client.
As a financial advisor, Thornal provides financial advice that is anchored in a solid understanding of client needs and expectations, and provided in a one-on-one relationship with his client. Thornal office is located at 15301 Dallas Parkway Suite 1040 Addison, TX 75001. They can be reached at (972).866.7969.
At Ameriprise Financial, we have been helping people feel confident about their financial future for more than 115 years. With outstanding asset management, advisory and insurance capabilities and a nationwide network of 10,000 financial advisors, we have the strength and expertise to serve the full range of individual and institutional investors' financial needs. For more information, visit ameriprise.com or http://www.ameripriseadvisors.com/sam.l.thornal.
The survey score is based on responses gathered within the preceding two years. The survey rates Ameriprise advisors on overall satisfaction, financial knowledge and other criteria. A score averages all responses and may not represent a particular client experience. A minimum number of responses are not required for a score. Top scored advisors must receive responses from at least 20% of their surveyed clients, score 90 or higher and be among the top 25 percent of participating advisors. Working with this advisor is not a guarantee of future financial results. Investors should conduct their own evaluation of a financial advisor.
Brokerage, investment and financial advisory services are made available through Ameriprise Financial Services, Inc. Member FINRA and SIPC. Some products and services may not be available in all jurisdictions or to all clients.
Ameriprise Financial does not provide tax or legal advice. Consult your tax advisor or attorney.
© 2012 Ameriprise Financial, Inc. All rights reserved.
# # #