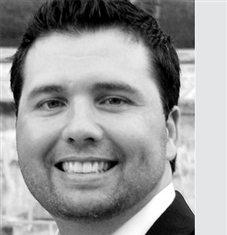 Addison, TX (PRWEB) September 14, 2010
Sam Thornal, Senior Financial Advisor has become an Ameriprise Platinum Financial Services® advisor based on the success of his financial services practice in 2009. Thornal, with an office in Addison, TX, is one of approximately 15 percent of the 10,000 Ameriprise financial advisors to achieve this status.
Ameriprise Platinum Financial Services advisors provide personalized client service and are dedicated to meeting the complex and unique financial needs of their clients. This status was achieved through exceptional performance, completion of specialized training and attainment of advanced industry recognized qualifications.
As an Ameriprise Platinum Financial Services Advisor, Thornal is focused on providing advice and financial solutions for clients with high asset levels. He is knowledgeable on a variety of topics and strategies including retirement, tax and estate planning, insurance and asset management.
Thornal's office is located at 15301 Dallas Parkway Ste. 1040 Addison, TX. Thornal can be reached at 972-866-7969 or via http://www.ameripriseadvisors.com/sam.l.thornal/profile .
Ameriprise Financial, Inc., is a diversified financial services company serving the comprehensive financial planning needs of the mass affluent and affluent. For more information, visit ameriprise.com.
Brokerage, investment and financial advisory services are made available through Ameriprise Financial Services, Inc. Member FINRA and SIPC. Some products and services may not be available in all jurisdictions or to all clients.
© 2010 Ameriprise Financial, Inc. All rights reserved.
###