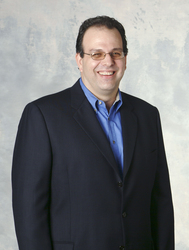 Sam has proven his leadership capabilities by managing our Customer Services organization and meeting the high expectations of our hosted customers
Seattle, Washington and Denver, Colorado (PRWEB) December 4, 2007
WTS, Inc., the leader in application hosting and managed disaster recovery services for Oracle's JD Edwards enterprise software, announced the promotion of Mr. Samuel J. Rediess to Vice President of Hosting Services effective November 1, 2007. Mr. Rediess will be responsible for all aspects of service delivery for WTS' hosting business including Client Services, Infrastructure Management and Customer Support. Prior to his promotion, Mr. Rediess was Vice President of Customer Services for WTS.
"Sam has proven his leadership capabilities by managing our Customer Services organization and meeting the high expectations of our hosted customers," said Tom Hughes, President and CEO of WTS. "WTS is a growing company which continues to expand the products and services we offer to the JD Edwards market. This strategic promotion enables our Hosting Business Unit to be more responsive to the changing needs of our broadening customer base. Sam's proven track record of success in managing large, complex IT environments, his 17 years managing JD Edwards EnterpriseOne and World applications, and his seven year history with WTS makes him uniquely qualified for this position."
"I am excited for the opportunity to lead WTS' Hosting practice," said Sam Rediess. "WTS has built a reputation for outstanding customer service. Our long-standing relationships with Oracle's development and customer support teams have been a key contributor to this success. Our Oracle relationship puts WTS in a unique position in our market and in the coming years we will continue to maximize this relationship to the benefit of our customers. Additionally, Oracle's acquisition strategy broadens the technology choices available to our customers, and we plan to incorporate these new technologies in order to better serve the needs of our customers and prospects."
WTS customers experience greater benefit and value from their JD Edwards software by leveraging WTS' expertly managed IT infrastructure and years of experience in applications management--allowing customers to focus on their core business. WTS' leadership position can be attributed to its focus on customer satisfaction and its commitment to delivering advanced technology solutions to companies running Oracle's JD Edwards applications.
About WTS
WTS, Inc., the leader in application hosting, managed disaster recovery services, and high availability solutions for Oracle's JD Edwards enterprise software, provides a wide range of services for JD Edwards EnterpriseOne and JD Edwards World customers including Hosting, Disaster Recovery and Business Continuity, Remote Applications Management and complementary product support. Our customers benefit from an industry-leading and proven solution that increases efficiency, enables business and technology change, and reduces IT risk. Oracle holds a significant equity interest in WTS. Founded in 1997, WTS is a privately held corporation with headquarters in Seattle, Washington, a regional office on the Oracle campus in Denver, Colorado, and data centers in Tukwila, Washington and Denver, Colorado. Additional information about WTS is available at http://www.wts.com.
CONTACT:
Ward Quarles
Director, Marketing & Communications
WTS, Inc.
1100 Olive Way, Suite 1100
Seattle, WA 98101
wquarles(at)wts.com
303.996.3410
© 2007 WTS, Inc. All rights reserved. WTS and the WTS logo are trademarks of WTS, Inc. JD Edwards and Oracle are registered trademarks of Oracle Corporation and/or its affiliates.
###