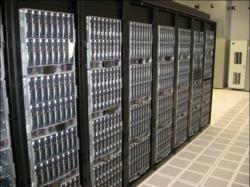 San Diego, CA (PRWEB) July 22, 2011
Enteracloud Solutions announced today the expansion of datacenter and colocation services in the San Diego region. With this new expansion Enteracloud has tripled the capacity for the San Diego region while introducing new services such as support ranging from 1u colocation to full cabinets. Enteracloud is also offering 54U cabinets which represent some of the larget cabinets spaces available at price points considerably less than competitors in the San Diego Colocation market.
Companies interested in learning more about San Diego Colocation services should contact Enteracloud at support(at)enteracloud(dot)com or call 858-433-8652.
About Enteracloud
Enteracloud Solutions is a leading provider of cloud computing and infrastructure services focused on delivering value and performance for small businesses. By providing access to these technologies, Enteracloud is able to empower their customers with technology and services that have been too difficult or expensive for small businesses.
###