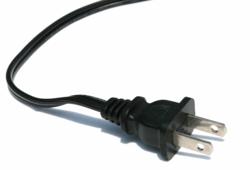 up to 100amps of power per 54u cabinet, over 10kw!
San Diego, California (PRWEB) July 27, 2011
Enteracloud Solutions, a leading provider of San Diego Colocation services announced today a major expansion in its San Diego datacenter that will enable customers to substantially increase their power density. With the recent expansion, Enteracloud can offer San Diego Colocation customers a substantial increase of power density, up to 100amps of 120volt (over 10kw) power per cabinet.
"At our previous San Diego datacenter, power was already at capacity" said Jake Hansen CEO of Ztelco Technologies, "We had 20amps per cabinet and had to buy additional cabinets if we wanted more capacity. Its no wonder that so many people are looking for better options, I am just glad we found Enteracloud."
The new power options are also available in a variety of configurations, N, N+1 and truly diverse 2N, in both 120v and 220v voltages. Unlike datacenters that were built for the lower power and cooling needs of traditional telco equipment, Enteracloud's datacenter was built with the power, cooling, security and redundancy demanded by today's cloud computing environments. This offers customers the greatest degree of flexibility for their San Diego colocation needs.
Proper cooling is a strong consideration when customers consider their San Diego Colocation options. To supplement this substantial increase in power availability is a targeted cooling solution that ensures the cold air is most efficiently placed in front of the cabinets. This ensures optimal operating temperatures within rack equipment, such as servers, routers, firewalls and switches.
About Enteracloud
Enteracloud Solutions is a leading provider of infrastructure and cloud services for small businesses. By offering a complete portfolio of solutions that includes San Diego Colocation, Los Angeles Colocation and Phoenix Colocation they are able to provide customers end to end solutions. Enteracloud Solutions is based in Carlsbad, California. For more information about Enteracloud Solutions, please visit their website at http://www.enteracloud.com, email support(at)enteracloud(dot)com or 858-433-8650.
###