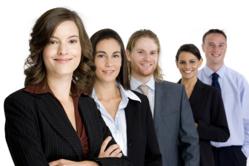 San Diego, CA (PRWEB) January 11, 2012
Scale Matrix, a leading provider of San Diego Colocation and San Diego Datacenter services has recently selected Market Target to lead their Internet Marketing and Media Communication efforts.
Market Target Chief Technology Officer T.B. Doscher stated "When we toured the San Diego Datacenter developed by Scale Matrix, we knew this team really understood the technology and infrastructure needs of San Diego. Our executive team was blown away by the attention to detail in every aspect of their environment." Doscher continued "The amount of engineering put into their datacenter was evident in every aspect, from cooling to power, they have set the bar for how a datacenter should be built. I have toured a great deal of datacenters, and this by far was the most revolutionary in how it addressed critical aspects."
Market Target will help to create market awareness for San Diego Colocation customers looking to make informed decisions for their colocation needs. Market Target intends to feature important aspects of Scale Matrix each month, highlighting the engineering and facilities accomplishments of the Scale Matrix team.
In addition to engineering awe factors, Scale As one of a handful of Data Centers to maintain an armed security presence, and one of an even more select few who provide biometric security at the cabinet level, security is at the cornerstone of the ScaleMatrix core offering.
About MarketTarget
Since 2009, MarketTarget has been a leading provider of Search Engine Optimization, Search Engine Marketing and SEO Training Services. As a full service San Diego SEO services firm, MarketTarget also offers full service web marketing, SEO consulting services and custom SEO training options specifically tailored for small businesses. What sets Market Target apart from the competition is a mixture of Results, Communication, Pricing and Service. Our team of SEO Consulting Experts is focused on delivering SEO Services for San Diego, Los Angeles, Phoenix, San Francisco and Las Vegas. To learn more about what Market Target can do for you, please call 877-828-0196, email us marketing(at)markettarget(dot)com or visit our website at http://www.markettarget.com
About ScaleMatrix:
ScaleMatrix takes an infrastructure-based approach to providing best-in-class hosting solutions to clients at every stage of their IT Lifecycle development. By investing heavily in both facilities and personnel, and developing strategic relationships with critical hardware, software, and support service vendors – we are able to offer our clients industry leading solutions which include design, deployment, and ongoing management as part of our standard offering. For additional information, visit ScaleMatrix at http://www.scalematrix.com.
###