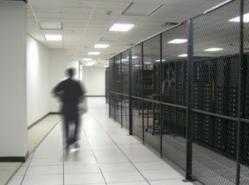 San Diego, California (PRWEB) December 29, 2011
Market Target, a leading provider of SEO San Diego and San Diego SEO Services announced today that they have chosen Enteracloud as their infrastructure provider and San Diego Colocation provider for upcoming expansion. The decision was based upon Enteracloud's reputation for highly available, high performance infrastructure geared towards the needs of Web 2.0 and High Speed Low Latency applications including live media.
The upcoming expansion not only allows for Market Target's continued growth, but the additional bandwidth and infrastructure allows them to scale their San Diego SEO Training program. With an infrastructure comprised of best of breed technologies - VMware, Cisco, Microsoft, Veeam, EMC and Dell, Market Target will have the reliability and horsepower to continue delivering SEO Solutions to small businesses with a rare 99.999% uptime guarantee.
"Market Target maintains 100+ terabytes of data, everything from business contact records from decision makers to pinpoint accurate clickstream data. We needed a provider that had the infrastructure ready to go. Enteracloud provided everything in a turnkey private cloud offering that was much less than the competitors." said David Wiedmaier, President of Enteracloud. "Our data set and business have grown so quickly in the last year we had to consolidate our infrastructure. Not only did Enteracloud optimize our cost, they also gave us a prime Disaster Recovery/Business Continuity Planning destination."
About Enteracloud
Enteracloud Solutions is a leading provider of infrastructure and cloud computing solutions. By offering complete end to end solutions that leverage cloud computing, Enteracloud is able to remove the risk and guesswork for today's business. Enteracloud solutions leverage best of breed technologies, packaged in field tested configurations to allow faster deployments and significant cost savings. Enteracloud Solutions is based in Carlsbad, California. For more information about Enteracloud Solutions, please visit http://www.enteracloud.com, email sales(at)enteracloud(dot)com or call 858-433-8650.
About MarketTarget
Since 2009, MarketTarget has been a leading provider of Search Engine Optimization, Search Engine Marketing and SEO Training Services. As a full service San Diego SEO services firm, MarketTarget also offers full service web marketing, SEO consulting services and custom SEO training options specifically tailored for small businesses. What sets Market Target apart from the competition is a mixture of Results, Communication, Pricing and Service. Our team of SEO Consulting Experts is focused on delivering SEO Services for San Diego, Los Angeles, Phoenix, San Francisco and Las Vegas. To learn more about what Market Target can do for you, please call 877-828-0196, email us marketing(at)markettarget(dot)com or visit our website at http://www.markettarget.com
###