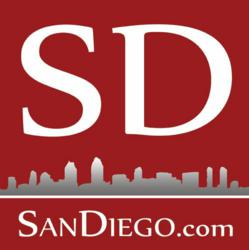 San Diego, CA (PRWEB) June 11, 2013
July 4th is less than a month away, so it's time to start planning the best way to celebrate the big holiday! San Diego is one of the best cities to be in this Fourth of July with beautiful fireworks shows all over town, but none will be as great as the Big Bay Boom on the San Diego Bay. Last year may have been a Big Bay Bust, but the kinks have been worked out and this year is sure to be amazing! The out-of-this-world show will consist of four fireworks launch locations along the beautiful bay for a fireworks spectacular unlike anywhere else.
This huge Fourth of July celebration in San Diego is sure to attract huge crowds to Downtown, so for guests looking to enjoy the show and avoid the crowds, here are the best San Diego hotels to watch the Big Bay Boom 2013 without leaving your room:
1.) Manchester Grand Hyatt: This luxury hotel puts guests right on the San Diego Bay with incredible views of the water and Big Bay Boom fireworks show. Guests can watch the show from the comfort of their bay facing guest room or head up to the Top of the Hyatt lounge for one of the best views in all of San Diego County. This sophisticated lounge has stiff cocktails and hors d'oeuvres as well as 270° views of Downtown, the San Diego Bay, Coronado and Point Loma. Watch as the ships cruise in and out of the bay and celebrate the Fourth of July from the comfort of your hotel with a stay at the Manchester Grand Hyatt.
2.) San Diego Marriott Marquis and Marina: This beautiful San Diego hotel has recently renovated all of its guest rooms, the lobby, front drive and sparkling lagoon shaped tropical pool, making it a top spot to spend a long weekend in San Diego. It also boasts incredible views of the San Diego Bay from many of its rooms making it a great choice for guests looking to watch the Big Bay Boom San Diego this Fourth of July. It is conveniently located just blocks from the Gaslamp Quarter, next door to the Convention Center and on a beautiful bay-front marina. Enjoy fun things to do in San Diego like boat rentals and water activities with a stay at this stunning hotel on the bay!
3.) Kona Kai Resort and Spa: For a luxurious and relaxing Fourth of July weekend in San Diego, book a stay at the Kona Kai Resort and Spa. Here guests can unwind with therapeutic massage or gear up for the day in the full service fitness center. The Kona Kai Resort and Spa also has a large outdoor swimming pool and Jacuzzi tub as well as a private beach for a true San Diego resort experience. This popular resort is located on the San Diego Bay boasting beautiful views of the Big Bay Boom this Fourth of July, so guests can rest easy knowing they won't have to fight big July 4th crowds for there Independence Day celebration.
About SanDiego.com:
SanDiego.com is an authority on vacationing in San Diego. SanDiego.com makes it easy and efficient for users to book their ideal vacation in San Diego with helpful information, local knowledge and budget friendly promotional deals on hotels, activities, attractions and events. Carli Leavitt, the editor of SanDiego.com, is a San Diego native with a wealth of knowledge about local attractions, hotels, beaches and nightlife venues in southern California.