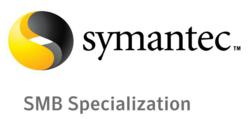 San Diego, CA (PRWEB) February 09, 2012
Computer Support of San Diego, a leading provider of San Diego IT Support and San Diego IT Services announced today it has joined the Symantec Partners Program. Computer Support of San Diego will add Symantec to its extensive list of partners and industry alliances, all of which are focused on delivering better solutions to its customers.
Computer Support of San Diego plans to integrate several of Symantec's leading application into their Business Framework Design (BFD) and Windows Technology Framework (WTF). These applications include Netbackup, Backup Exec, Symantec Endpoint Protection and Symantec's Data Encryption solutions. Tim Doscher of Computer Support of San Diego stated, "We look forward to this partnership with Symantec. Their backup software has become the standard for backup software within the SMB market for a reason, because it works. Whether we need a specialized agent for Sharepoint, Exchange or Microsoft SQL Server, we are able to still leverage the familiarity and reliability of the same product."
Symantec Netbackup
The Symantec NetBackup™ Platform simplifies the protection of information-driven enterprises by automating advanced technologies and standardizing operations across applications, platforms, and virtual environments. That means being able to protect completely, store efficiently, recover anywhere, and manage centrally across heterogeneous operating systems and storage hardware including tape and disk. Integrated deduplication, replication, and patent-pending virtual machine protection helps customers improve storage efficiency, infrastructure use and recovery times. A single console offers multi-site monitoring, analytics, and reporting, which allows customers to standardize operations and risk management. Used by companies around the world, Symantec NetBackup easily scales to protect the largest UNIX, Windows®, and Linux® environments.
Symantec BackupExec
Symantec Backup Exec 2010 delivers reliable Windows server backup and recovery designed for growing business. Easily protect more data while reducing storage and management costs through integrated deduplication and archiving technology. With this Windows server backup software, customers can reduce business downtime, and ensure critical information on virtual or physical systems is always protected and restored in seconds.
Symantec Endpoint Protection
Symantec Endpoint Protection Small Business Edition protects computers and servers with the most effective small business antivirus, anti-malware technologies available in a single, integrated solution. It will not slow computers down or swallow up system resources. From the world leader in security, Symantec's Mac and PC security software solution allows customers to stay focused on growing their business knowing their data is safe from cybercriminals.
About Computer Support of San Diego
Computer Support of San Diego specializes in delivering enterprise class solutions for small and medium sized businesses through Southern California. From simple desktop support to large scale complex projects, our team of experienced and certified professionals are ready to assist. We offer solutions customized to each environment, ensuring that technology supports the business and works with existing processes. Because we are focused on delivering solutions to small businesses we are able to offer unprecedented flexibility and pricing. If you are looking for San Diego IT Consulting, San Diego IT Support or San Diego IT Services give us a call at (858) 384-0989, email sales(at)supportsd(dot)com, or visit our website at http://www.computersupportsandiego.com.
###