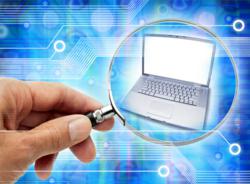 Your business shouldn't be without IT
San Diego, CA (PRWEB) April 02, 2012
Computers continue to be a part of people's lives which is why a San Diego IT Support system is a need for businesses in California. Many companies rely on computers to effectively manage both their internal and external operations, which is why a reliable support system is necessary to provide managed systems and minimize downtime in case of network disasters.
With the slogan, "Your business shouldn't be without IT", The Computer Admin is a dependable San Diego IT Support company that brings in real benefits. Their system provides a reliable network as well as software options for a company's staff. Choosing software that is well suited to the needs of the company's employees results in an increase in work productivity and in turn more profits for the company.
Having dedicated IT support also ensures quick up-time in the event that something goes wrong in the network. The Computer Admin makes sure that their clients get fast and reliable repairs and maintenance as well as managed backup solutions.
San Diego monthly IT services with The Computer Admin allow companies to experience comprehensive monthly IT solutions. This reduces worries and makes sure that everything runs smoothly. Both remote and on-site assistance are provided as well as regular preventive maintenance to minimize breakdowns, downtime, and expensive repairs. By being proactive, problems are lessened and avoided before they become an actual threat to the system.
The cost of The Computer Admin's monthly IT services is so affordable that even small and medium sized companies can avail them. The Computer Admin can also create individual service plans that are specifically designed for companies with very limited budgets.
Businesses that are located around the San Diego area definitely need a dependable San Diego computer support system. The IT solutions should give emphasis in helping companies save money while at the same time providing reliable IT services like maintenance and repair. IT services should come with 24x7 support and shouldn't have a setup fee. Dependable yet affordable managed IT services are truly essential for the operations of any business.
About
The Computer Admin offers San Diego IT support services that are fast, reliable and affordable. The company is dedicated to providing cost effective IT solutions by giving monthly plans that suit every budget. Their monthly plan includes preventive monitoring, remote and on site assistance, PC and Mac support, managed back up support and network planning among others.