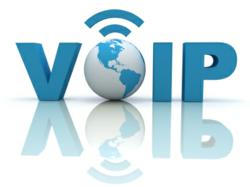 San Diego, CA (PRWEB) February 10, 2012
Computer Support of San Diego, a leading provider of San Diego IT Support, San Diego IT Consulting and San Diego IT Services announced today an expansion of their San Diego VoIP service. As part of their current Hosted VoIP PBX services, Computer Support of San Diego now offers support for Cisco, Grandstream and Aastra Voice over IP phones.
Computer Support of San Diego offers both a Windows based IP PBX as well as Linux based offering. Computer Support of San Diego's VoIP PBX is 100% manageable through a web based interface, making it easier to manage and support. Because both a hosted version and on-premise versions are available, the solution is far less expensive than a traditional PBX/PABX solution. In addition customers can use existing network wiring and systems as no special phone wiring is needed.
In addition to VoIP services, Computer Support of San Diego delivers Unified Communications technology by unifying voice mail, fax and email; as well as providing presence information.
With a hosted VoIP PBX solution from Computer Support of San Diego, employees can easily see the presence of other users and avoid unnecessarily making or transferring calls. Presence is displayed in any standards-based IP phone, as well as in the user portal. Furthermore, this solution unifies voice mail and faxes with email by delivering them to the user's inbox.
Computer Support of San Diego also offers integration capabilities with Microsoft Outlook, Salesforce.com, Microsoft CRM and other CRM systems. This allows a complete call record for any selected contact, as well as the ability to display contact information when a customer calls based upon their caller id information.
To learn more about the San Diego VoIP solutions from Computer Support of San Diego, please call 858.384.0988 or visit our website at http://www.computersupportsandiego.com.
About Computer Support of San Diego
Computer Support of San Diego specializes in delivering enterprise class solutions for small and medium sized businesses through Southern California. From simple desktop support to large scale complex projects, our team of experienced and certified professionals are ready to assist. We offer solutions customized to each environment, ensuring that technology supports the business and works with existing processes. Because we are focused on delivering solutions to small businesses we are able to offer unprecedented flexibility and pricing. If you are looking for San Diego IT Consulting, San Diego IT Support or San Diego IT Services give us a call at (858)384-0989 or email sales(at)supportsd(dot)com.
###