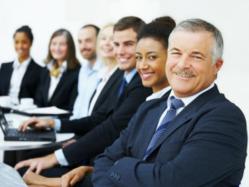 San Diego, California (PRWEB) December 29, 2011
Grant, Hinkle and Jacobs a leading provider of San Diego Life Insurance and one of the leading life insurance companies in San Diego announced a new feature where customers can rate the policy offerings offered at ghjinsurance.com. Grant, Hinkle and Jacobs is a second generation firm that specializes in Insurance Life San Diego, Business Life Insurance, Succession Planning and Philanthropic Planning.
Grant, Hinkle and Jacobs puts consumers in charge with Ratings and Reviews. Grant, Hinkle and Jacobs is doing something bold – some might even say risky – for a company in the life insurance business. Grant, Hinkle and Jacobs has officially put its reputation in the hands of its customers, by launching Customer Ratings & Reviews on its Web site. Here, customers can share their honest opinions about the way they were treated, processes, products, and prices. It's all right there for anyone to read, 24/7 at Grant, Hinkle and Jacobs.
The no-holds barred approach comes at a time when trust in life insurance companies ranks at a mere 32%, according to the 2010 Edelmen Trust Barometer.But while the life insurance industry ranks among the least trusted industries in the United States, Grant, Hinkle and Jacobs is riding high with customer satisfaction.
So how is this bold move going? Since Grant, Hinkle and Jacobs implemented the Ratings and Review page, the results have been stellar. A 5-star rating system is used to rate the company and experience, and a free-form comment area is provided. To-date, the company maintains a near perfect 5 out of 5, with an average of 4.6.
It's not a one-way feedback system either. People who visit the page can read the reviews and click to say if one is helpful or not, similar to other online review systems. While the reviews are anonymous, most users provide some insight to policy amount, term length, and their motivation to get coverage.
About Grant, Hinkle and Jacobs
Grant, Hinkle and Jacobs is second generation firm focused on delivering Life Insurance Services, Asset Protection, Wealth Transfer Planning and Business Succession Planning. With their long successful history of delivering services the Partners and staff at Grant, Hinkle and Jacobs have become known for their ability to deliver the absolute best solutions for wealthy families, business owners and planning professionals. With a rare combination of Law Degrees, Certified Financial Planner designations and deep understanding of complex Taxation and Business laws and operations, GHJ is ready and able to serve their customers with proven qualifications and expertise, backed by industry leading customer service. To learn more about Grant, Hinkle and Jacobs, please call 858-350-4000 or visit http://www.ghjinsurance.com. Local customers can also stop their San Diego office at;
Grant, Hinkle and Jacobs
462 Stevens Avenue, Suite 302
Solana Beach, California 92075
###