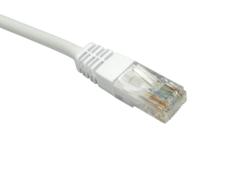 connectivity to the cloud is critical for the experience that the end users have
San Diego, California (PRWEB) September 15, 2011
Enteracloud announced today it is extending its reach in the channel, adding Metro Ethernet services to its Solutions Providers Program. Tim Doscher, Chief Technology Officer of Enteracloud, said channel partners can target midsized businesses by offering them fast and cost-effective Ethernet services to access the cloud.
"I believe Ethernet is certainly the most sexy offering for the solution provider channel because it allows them to provide solutions that their clients need to really move their applications to the cloud," said Doscher. "In Ethernet, you're really doubling down on the last mile, and that connectivity to the cloud is critical for the experience that the end users have."
But because Ethernet services can be tricky to understand and to quote, Enteracloud opted for a slow launch of its Metro Ethernet package, electing to work initially with a select number of partners before opening the service up to all of its channel partners.
"We want to grow based on how well we can support the partner experience and the ease of doing business. My expectation is we'll make this fully available to as many partners as want to participate in time, but we need to debug and optimize the program and the support processes over the next six months," Doscher said.
Solution providers who sell Enteracloud Metro Ethernet services would be supported by dedciated channel managers, whether they partner directly with Enteracloud or through a master agent. Enteracloud also provides training in how to sell and quote these services and, most importantly, how to understand and meet clients' connectivity needs.
"The solution providers need to be very involved in that process, effectively acting as more of a 'cloud network engineer' to ensure that the right connectivity through Ethernet services is put in place, so the client has the right experience. That is why solution providers are going to need to know all about these services because they can't participate really well in the cloud without knowing how the last mile works. So our program is all designed to help people make that pivot, and to help them earn commissions for doing so," Doscher said.
Originally launched in July for the direct sales market, Enteracloud's Metro Ethernet network boasts thousands of miles of fiber throughout San Diego. The service leverages Enteracloud's physically diverse network and can grow in increments from 1 Mbps to 10 Gbps. Metro Ethernet is available in four levels of service: Ethernet Dedicated Internet Service, Ethernet Private Line Service, Ethernet Virtual Private Line Service, and Ethernet Network Service.
Channel partners will be able to sell Enteracloud's Ethernet services starting in October.
About Enteracloud
Enteracloud Solutions is a leading provider of infrastructure and cloud services for small businesses. By offering a complete portfolio of solutions that includes San Diego Colocation, Los Angeles Colocation and Phoenix Colocation they are able to provide customers end to end solutions. Enteracloud Solutions is based in Carlsbad, California. For more information about Enteracloud Solutions, please visit their website at http://www.enteracloud.com, email support(at)enteracloud(dot)com or 858-433-8650.
###