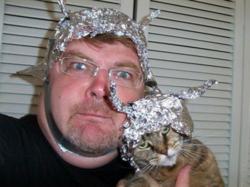 San Diego, California (PRWEB) January 23, 2012
San Diego SEO Services company Market Target announced today a new directory submission service. This service will be in addition to the Search Engine Optimization Services San Diego, San Diego SEM and SEO Training San Diego that they currently offer. This service is part of Market Target's mission to establish a strong online presence for its clients.
Directory submission is an older, more traditional form of increasing traffic to a website. With the emergence of new and improved methods of SEO, however, blog directories have become less popular. Because they are less popular, this form of SEO can be very helpful as a differentiator area for keywords with stronger competition.
Some blog directories are frequently visited by search engine bots even today. Links to blogs are indexed and used to increase their page ranks. Blog directories are a tried and tested method of acquiring inbound links to blogs and websites. While the traffic to these directories has shrunk over the past few years, it has not undermined their SEO value. Every inbound link to a website is taken into consideration while determining its page rank. Moreover, the relevance and quality of the inbound links is also a notable factor for this purpose. If a link comes from a website with a high search engine page rank, then its value would be greater than another link from a lower ranked website.
Blog directories can serve as a neutral source of such inbound links. However, it is important to choose the right directories with a suitable page rank. The relevant category in the directory must also be selected in order to get the most out of it. David Wiedmaier, President of Market Target, talks about one of the challenges involved by saying, "There are several blog directories that add banners or links to the target blog in order to boost their own traffic. Such directories need to be identified and avoided since they offer no real value."
It is very important to choose the right blog directories for submission, and that is where Market Target's new blog directory submission service comes into the picture. Market Target can now manually submit blogs on behalf of its clients on the right high traffic directories. Automatic blog directory submission is not only inefficient, but can also lead to a blog getting deregistered from the directory. By placing blogs on the right directories and adding the relevant tags, Market Target can increase the number of quality inbound links to the target website, which leads to a better page rank.
About MarketTarget
Since 2009, MarketTarget has been a leading provider of Search Engine Optimization, Search Engine Marketing and SEO Training Services. As a full service San Diego SEO services firm, MarketTarget also offers full service web marketing, SEO consulting services and custom SEO training options specifically tailored for small businesses. What sets Market Target apart from the competition is a mixture of Results, Communication, Pricing and Service. Our team of SEO Consulting Experts is focused on delivering SEO Services for San Diego, Los Angeles, Phoenix, San Francisco and Las Vegas. To learn more about what Market Target can do for you, please call 877-828-0196, email us marketing(at)markettarget(dot)com or visit our website at http://www.markettarget.com
Market Target has offices in the following locations;
Market Target Carlsbad
1902 Wright Place Suite 200
Carlsbad, California 92008
(877)828-0196
Market Target San Diego
445 Eastgate Mall Suite 200
San Diego, California 92121
(858)433-8659
Market Target New York
590 Madisson Avenue
New York City, New York 10022
(212)256-9141
# # #