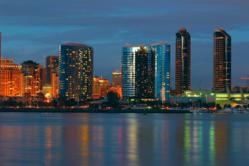 Customer can reach MarketTarget by calling 877.828.0196.
San Diego, CA (PRWEB) December 19, 2011
MarketTarget, a leading provider of San Diego SEO Services and SEO Services San Diego announced today the launch of its new article submission service.
MarketTarget is a rapidly growing San Diego SEO and Phoenix SEO company that offers a number of services for building a strong online presence for small businesses. Its new article submission service is another step towards its growth as a company and creating a strong, positive online image for its clients.
Article submission is a critical component of any search engine optimization strategy. A good article with the right keyword density has a higher probability of being indexed by the major search engines, leading to a higher search engine page ranking and, ultimately, better visibility for the website.
This particular aspect of SEO strategies is basically an off page form of optimization. It involves posting articles on submission websites, including blogs, forums and article directories. In the right hands, article submission can offer a better ROI and a constant stream of targeted traffic to the business website.
There are, however, challenges in effectively submitting articles and strategically placing links to the target website. As MarketTarget president David Wiedmaier describes, "There are a lot of websites where you can post your website, but you cannot simply put your articles on all of them. You need an expert who knows the ins and outs of article submission to get the best out of your articles. We can be that expert for your business."
There are several websites that publish blogs and articles on a number of topics, while some websites only cater to limited, niche topics. Moreover, a lot of websites may not allow tags or links to be posted. Apart from all this, there are several article directories that publish articles as a paid service. Good article submission services choose the websites according to their relevance to the business and its ranking on search engines.
It is also important to use the right keyword phrases and keywords. These keywords need to be appropriate enough to keep the article sensible, and they also need to be popular enough to bring in enough traffic to the website. In short, article submission is one of the best and fastest ways to increase traffic to a customers website. It is a powerful SEO tool that every web business should use, and MarketTarget's new article submission service will allow them to do so.
About MarketTarget
Since 2009, MarketTarget has been a leading provider of San Diego Search Engine Optimization and San Diego Search Engine Marketing services. As a full service San Diego SEO services firm, MarketTarget also offers full service web marketing, SEO consulting services and custom SEO training options for its clients. What makes MarketTarget unique involves several key factors: Personal Service, Reasonable Costs & ROI Focus. MarketTarget offers many great free SEO resources, including SEO white papers and a helpful SEO Newsletter. Please visit http://www.markettarget.com for more information or call 877-828-0196.
###