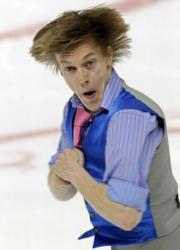 San Diego, California (PRWEB) January 26, 2012
Market Target, San Diego's leading SEO in San Diego company, announced its Enteracloud University (MTU) Winter session to begin on February, 2012, with a three-part webinar series focused on SEO, social media and online public relations. This SEO Training San Diego offering complements Market Target's San Diego SEO Services.
The Internet marketing training is an ideal resource for professionals to gain a better understanding of online marketing, and how it will help their business. The program is designed to be beneficial for professionals who are new to social media or SEO, as well as those who already have a grasp, and just need strategic direction.
"MTU is largely successful because we cater to the attendees' business goals," David Wiedmaier, Market Target President, said. "These sessions are available in the convenience of a webinar, but the individual attention to and discussion of YOUR business's goals and objectives sets Market Target University apart from other online training programs."
The 1.5 hour webinars will be held in a series of three months. The first session will cover SEO, and will utilize attendees' business pages as examples. This session is led by TB Doscher, Market Target's SEO specialist, and David Wiedmaier, Market Target's President. The second session will discuss the latest trends and updates in Facebook, and how businesses can use them for their business. A lot of organizations have jumped on the Facebook bandwagon, but don't have a clear understanding of their goals, or the purpose of the Facebook page. TB Doscher, Market Targets's social media strategy lead, will host this webinar. The final webinar in the series will cover online public relations and social media, led by Market Target's online public relations specialist, Sarah Butterworth. The webinar will focus on the latest trends and tools for social media and online public relations best-practices.
About MarketTarget
Since 2009, MarketTarget has been a leading provider of Search Engine Optimization, Search Engine Marketing and SEO Training Services. As a full service San Diego SEO services firm, MarketTarget also offers full service web marketing, SEO consulting services and custom SEO training options specifically tailored for small businesses. What sets Market Target apart from the competition is a mixture of Results, Communication, Pricing and Service. Our team of SEO Consulting Experts is focused on delivering SEO Services for San Diego, Los Angeles, Phoenix, San Francisco and Las Vegas. To learn more about what Market Target can do for you, please call 877-828-0196, email us marketing(at)markettarget(dot)com or visit our website at http://www.markettarget.com
Market Target has offices in the following locations;
Market Target Carlsbad
1902 Wright Place Suite 200
Carlsbad, California 92008
(877)828-0196
Market Target San Diego
445 Eastgate Mall Suite 200
San Diego, California 92121
(858)433-8659
Market Target New York
590 Madisson Avenue
New York City, New York 10022
(212)256-9141
###