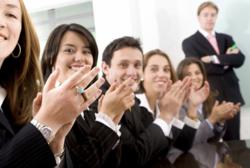 San Diego, California (PRWEB) December 24, 2011
Market Target, a leading provider of San Diego SEO Training and San Diego SEM announced a new offering for small businesses that complements its current SEO in San Diego services. Web design and online marketing solutions along with pricing structure are specifically aimed at small businesses that need to get off the ground quickly and with minimal cost.
"We understand what small businesses need because we are one. We provide clients with a customized solution that will not only fit their needs and budget today, but provide scalability as the business grows and expands", says David Wiedmaier, President of Market Target and a seasoned online marketing professional with many years of industry experience providing solutions to small businesses as well as large multi-national corporations.
Market Target's website design and development methodology starts from keyword research. "A great website will not do anything for a business if customers can't find it", explains Wiedmaier, "this is the cornerstone of our approach to websites which makes us different from the competition". Web design solutions provided include simple professional websites, Joomla websites, Wordpress websites, landing pages and website maintenance.
Marketing a business online is a key component of any marketing strategy, regardless of whether it is a sole proprietor or a large corporation. Proven expertise in this area comes at a price and this is where a small business run into problems. Market Target provides small businesses with customized solutions taking into consideration factors such as company size, nature of business and the market. "Like we see advertised by many companies today, there is no one size fits all online marketing solution that will work for everybody. Every business has unique details which need to be considered" says Wiedmaier when asked why Market Target does not offer predefined online marketing packages. The online marketing solutions offered by Market Target include Search Engine Optimization (SEO), Pay Per Click Advertising (PPC), Social Media Optimization (SMO) & Marketing and Search Engine Friendly Website Design.
"There are more than a billion searches done every day and 97% of people will never click beyond the listings on the first page", says Wiedmaier. That is why it is essential that small businesses in particular spend the time and effort to focus on their online marketing strategy. The rewards will be gaining more customers who would have otherwise gone to competitors ranked higher in search engine results and have a better reputation on social media and review websites.
Small business owners who want more information on what solutions are right for them should contact David Wiedmaier at 877-828-0196 or visit http://www.markettarget.com.
About MarketTarget
Since 2009, MarketTarget has been a leading provider of Search Engine Optimization, Search Engine Marketing and SEO Training Services. As a full service San Diego SEO services firm, MarketTarget also offers full service web marketing, SEO consulting services and custom SEO training options specifically tailored for small businesses. What sets Market Target apart from the competition is a mixture of Results, Communication, Pricing and Service. Our team of SEO Consulting Experts is focused on delivering SEO Services for San Diego, Los Angeles, Phoenix, San Francisco and Las Vegas. To learn more about what Market Target can do for you, please call 877-828-0196, email us marketing(at)markettarget(dot)com or visit our website at http://www.markettarget.com
###