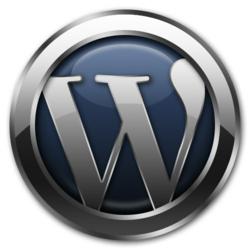 San Diego, California (PRWEB) January 23, 2012
SEO in San Diego leader Market Target announced today they are offering free websites for all new SEO Customers. Market Target is a leading provider of San Diego SEM and SEO Training San Diego. The offer is driven in part by the large demand for businesses to start or fix their online marketing efforts. Market Target is delivering their websites built on the now industry standard Wordpress platform. Wordpress is one of the most supported and developed web platforms available, and the fact that it is open source has allowed a vast community of developers to continually improve upon its functionality.
This website offer is designed to help businesses kick start their efforts during January, a time when many businesses are returning from Christmas break, and are looking at new ways to improve performance over 2011.
David Wiedmaier, President of Market Target states, "We are seeing more and more businesses with hard to manage websites. They are stuck deciding between investing in a new website or starting Internet Marketing campaigns. This option allows them to do both and stay on budget."
Search engine optimization (SEO) is the process of engineering a website so that it can be easily found by the search engines, especially Google. The better placement a website receives for a particular keyword or keywords, the more traffic or visitors it will be able to attract.
SEO is seen generally in two forms, that of on page SEO, and that of off page SEO. The former being certain things that you can do on a web page such as having a certain keyword density, and the latter being things that you can do away from a website, and this could entail pointing backlinks to the website.
About MarketTarget
Since 2009, MarketTarget has been a leading provider of Search Engine Optimization, Search Engine Marketing and SEO Training Services. As a full service San Diego SEO services firm, MarketTarget also offers full service web marketing, SEO consulting services and custom SEO training options specifically tailored for small businesses. What sets Market Target apart from the competition is a mixture of Results, Communication, Pricing and Service. Our team of SEO Consulting Experts is focused on delivering SEO Services for San Diego, Los Angeles, Phoenix, San Francisco and Las Vegas. To learn more about what Market Target can do for you, please call 877-828-0196, email us marketing(at)markettarget(dot)com or visit our website at http://www.markettarget.com
Market Target has offices in the following locations;
Market Target Carlsbad
1902 Wright Place Suite 200
Carlsbad, California 92008
(877)828-0196
Market Target San Diego
445 Eastgate Mall Suite 200
San Diego, California 92121
(858)433-8659
Market Target New York
590 Madisson Avenue
New York City, New York 10022
(212)256-9141
# # #