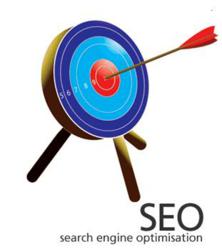 San Diego, California (PRWEB) December 29, 2011
Market Target, a leading provider of San Diego SEO Training and SEO San Diego has expanded their services today by incorporating reputation management services in the company's service offerings. While Market Target bases their core business around the notion that organic search rankings and amplified visibility across the web are vital for any company's success, it is of no use if the firm's online reputation and customer outreach is not evenly maintained.
"Before most purchases occur these days, consumers are very often doing their due diligence on what others are saying online. Though we're constantly placing clients in the #1 position for some very competitive search engine phrases, that may not be resulting in the desired sales if there is also a lot of unaddressed negative feedback from consumers floating around out there," stated Market Target President, David Wiedmaier.
Market Target's new reputation management services will be delivered by seasoned San Diego Seo Consultants and will serve companies with process that keeps them abreast of complaints and any other potentially damaging material that might be floating around the web. The aim is to promote visibility towards easily controlled and/or responsibly moderated sources of information in the search results using SEO and content marketing. These sites often include a company's social media profiles, or review profiles that give the firm a chance to respond or moderate spam.
In cases where aggressive, damaging behavior must be also combated, such as from rogue ex-employees or those with a personal vendetta to spam fake scam reports, a number of additional measures are employed to remove such dishonest content from the sight of consumers. This is often as simple as reporting false content to site moderators, or as complex as handling complex moderation policies. In either case, this process is often found to be tedious and unrealistic for firms that lack the enterprise reputation management tools and process that only an agency with a specialty in this field is equipped to handle efficiently.
About MarketTarget
Since 2009, MarketTarget has been a leading provider of Search Engine Optimization, Search Engine Marketing and SEO Training Services. As a full service San Diego SEO services firm, MarketTarget also offers full service web marketing, SEO consulting services and custom SEO training options specifically tailored for small businesses. What sets Market Target apart from the competition is a mixture of Results, Communication, Pricing and Service. Our team of SEO Consulting Experts is focused on delivering SEO Services for San Diego, Los Angeles, Phoenix, San Francisco and Las Vegas. To learn more about what Market Target can do for you, please call 877-828-0196, email us marketing(at)markettarget(dot)com or visit our website at http://www.markettarget.com
###