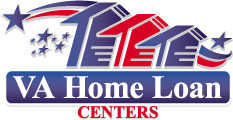 The data indicates an increase of sellers willing to accept VA home loans and a growing awareness of the program to help rebuild credit after foreclosure, bankruptcy, or short sale.
San Diego, CA (PRWEB) February 22, 2012
Today, VA Home Loan Centers announced the findings of a 24-month regional statistical area study. The scope of the study was to examine the use of Conventional, FHA, and VA home loans. The results of the study show that over the past two years, VA home loan applications have increased their market share in the San Diego area.
In San Diego, VA loans represented 11.05 percent of all purchase transactions between Feb. 13, 2011, and Feb. 13, 2012. This is up from 9.24 percent of all purchase transactions in the preceding 12 months.
The study also shows that while VA loans are becoming a more popular finance option to purchase a home, the government guaranteed loan is used to finance only 1.85 percent of all homes in the region.
The survey includes sales and finance data of the greater San Diego area, including southern Riverside and Orange counties. The report by VA Home Loan Centers also shows that the overall number of home sales in the region has declined by 9 percent. There were 38,356 total home sales from February 2010 to February 2011 and 36,023 home sales in the following 12-month period.
"The data indicates an increase of sellers willing to accept VA home loans." said Philip Georgiades, Chief Loan Steward at San Diego VA Home Loan Centers. "The numbers also indicate a growing awareness of VA loans as a way to rebuild credit. Many buyers seeking to purchase a home either as a first-time buyer or as a buyer who had a previous foreclosure or bankruptcy are discovering that the VA loan has many other advantages in addition to the ability to buy with no money down. Among those advantages are softened credit restrictions."
The regional report applied a comprehensive analysis of purchase home loan transactions guaranteed by the U.S. Department of Veterans Affairs among other financing methods. The data collected compared cash purchases to VA, FHA and conventional home loan use.
About VA Home Loan Centers (http://www.vahomeloancenters.org/)
VA Home Loan Centers is a qualified lender of mortgage loans to United States veterans. The VA loan program helps veterans, active and former duty military, and certain spouses of wounded U.S. service personnel achieve the ultimate American dream: home ownership. Services provided by VA Home Loan Centers include real estate representation such as VA loan short sale processing, HAP program assistance, purchase assistance and VA loan application processing.
VA Home Loan Centers offers beneficial loans to all eligible veterans and their families. A loan through VA Home Loan Centers is easier to qualify for than other loan programs because of higher front-end and debt ratios as well as the no-down-payment, no-closing-costs option (VA no/no). Other benefits include the ability to finance the funding fee, no mortgage insurance premiums, no prepayment penalties, low interest rates and monthly costs. VA loans available include 15-year and 30-year fixed mortgage rates.
Borrowers who apply directly through VA Home Loan Centers may also be eligible for a rebate of up to 1.5 percent of the total loan amount. You can call 888-573-4496 anytime to learn more about VA loan qualifications or to apply for a VA loan.
###