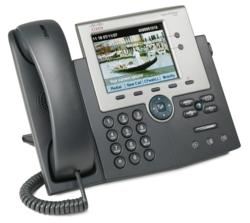 San Diego, CA (PRWEB) September 20, 2011
HostedPBXip, a leading provider of Hosted VoIP PBX Services today announced the availability of IP Voice Starter Package, a new hosted VoIP offering designed to provide a comprehensive business phone solution for offices with four to 10 employees. Ideal for new entrepreneurial ventures, as well as established businesses with several on-site employees, such as doctors' offices, retail outlets and accounting firms, the Startup Bundle offers small offices unlimited U.S. and Canada calling, phone equipment and a variety of convenient business-oriented features and perks — all for a flat monthly fee. The bundle reduces costs by up to 30 percent when compared to a la carte offerings, and is available immediately.
In addition HostedPBXip provides full support as part of their VoIP Consulting Services.
The Startup Bundle package is comprised of the following:
Four to 10 hosted PBX lines with unlimited calling in continental U.S. and Canada
Four to 10 phone numbers (DIDs) including auto attendant
Four to 10 Polycom® 335 IP phones
Four to 10 voicemail boxes
Four to 10 fax-to-email accounts
Managed VoIP router
Data switch
Online management portal
Conference bridge
Assisted self install by phone
No term commitment
In addition, the package boasts core hosted VoIP functionality, such as unlimited on-net calls, Find Me call forwarding, call hunt groups, simultaneous ring, voicemail-to-email, extension dialing to any company location, online account management, as well as highly discounted international calling rates, predictable monthly expenses and no costly, premise-based phone systems to purchase. Higher-end phones, Power over Ethernet (PoE) switch, and professional installation services available as upgrade options.
All HostedPBXip products and services are powered by the company's award-winning unified communications platform in the cloud. The company's robust, fully redundant network infrastructure, along with long-standing partnerships with leading carriers worldwide, enables Enteracloud to provide superior quality of service, reliability, and highly competitive worldwide calling rates.
The IP Voice Starter Package starts at $199 per month, plus a one-time provisioning fee that can be partially or fully waived with a term commitment. Learn more about the IP Voice Starter Package at http://www.hostedpbxip.com. For more information about other offerings, such as Hosted PBX, SIP Trunks, and Hosted Contact Center, please email info(at)hostedpbxip(dot)com.
About HostedPBXip
HostedPBXip provides live support via telephone or through the Internet 24 hours a day, 7 days a week. Customers can speak to a local employee here in the US if you have a problem. HostedPBXip can fix most problems remotely, so that customers can be back up and running without having to wait for a technician to come to a customer's office. HostedPBXip can help with server, desktop and network issues. To learn more about our Hosted VoIP PBX and VoIP Services, including Hosted VOIP PBX please email our sales team at info(at)hostedpbxip(dot)com.
###