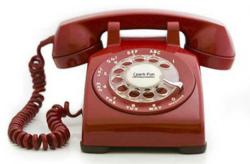 It's a great opportunity for developers to participate in improving the application deployment experience.
San Diego, CA (PRWEB) July 02, 2011
ZTelco Technologies, a leading innovator in Hosted IP PBX and VOIP hosting, partnered with Enteracloud Solutions to unveil a free sandbox hosting program for VOIP application developers. The sandbox program is designed to allow developers to get early experience with and provide feedback on next-generation voip technologies and hosted ivr scenarios. Today, ZTelco Technologies announces extending the free Hosted VOIP sandbox program until August 31, 2010 with the latest version of Linux and VOIP Technologies.
The free IP PBX and VOIP Hosting sandbox program is a limited program offered as an open beta on a first come first serve basis. The beta hosting account comes included with an introductory set of disk space and minutes. Interested developers are welcome to sign up at http://www.ztelco.com.
"Since a new update to the Hosted IP PBX developer program was recently introduced, we wanted to extend the sandbox hosting program to give developers the chance to test publishing to a live hosting environment and provide feedback based on their end-to-end application deployment experience using the new release," said Jake Hansen, Founder of ZTelco Technologies. "It's a great opportunity for developers to participate in improving the application deployment experience."
For more information, please visit http://www.ZTelco.com, or email jhansen(at)ztelco(dot)com.
About ZTelco Technologies
Headquartered in San Diego, California, ZTelco Technologies specializes in open-source communications software and cloud computing telephony services. The company is turning 100+ years of hardware-based communications technology into a scalable, open-source VoIP platform that supports hosted PBX services, conferencing environments, call-center environments and open API mash-up technology. With fluency in hosting and managed services, carrier-grade termination, software design and professional services, the ZTelco Technologies team is manufacturing the next-generation of telecom: a platform that supports multiple environments and programming languages. For more information, visit http://www.ZTelco.com.
###